What makes quantum computers so powerful?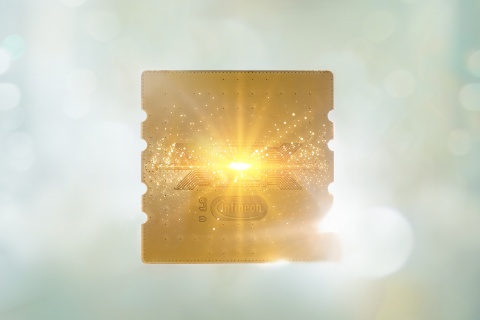 Quantum computers make previously impossible tasks possible. They provide access to levels of computing power which could never before be attained.
The smallest unit of information in the classic computer world is a bit. A bit can have either of two states or values. The smallest unit of information in quantum computing is the qubit, which can assume both the states 0 and 1 at the same time. This overlap of the states 0 and 1 is referred to as superposition.
A salient example is a coin spinning on its edge: A classic bit corresponds to the two sides of the coin, heads and tails. In the case of a qubit, our coin is spinning so that an observer would be able to see heads, tails, and all the intermediate images as the coin turns.
The special ability of qubits to assume multiple states simultaneously results in incredible computing speed: Calculations are no longer executed sequentially, but rather can be performed simultaneously.
Where are the major challenges in the development of quantum computing?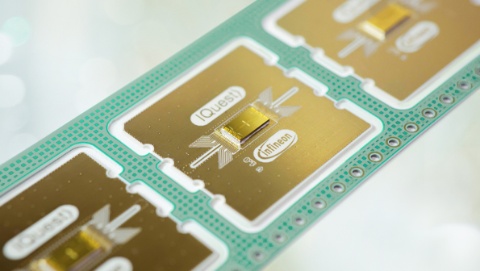 The superposition of many different states is not only the advantage of qubits, it's also the challenge: In order to use qubits in calculations, it has to be possible to precisely influence the qubits and to read out the qubits. At the same time it has to be possible to shield qubits from the outside world as well as possible, since otherwise the qubits can change their states very easily. It sounds a bit like Squaring the Circle.
Another challenge is being able to use the parallelism of the qubit states for general calculations. As yet there are no operating systems or programming languages which can make it easy to use the computing power of quantum computers for general tasks. Until now, only initial rudimentary quantum computers and the associated special software have been developed for individual highly specific and precisely delineated assignments.
State of the art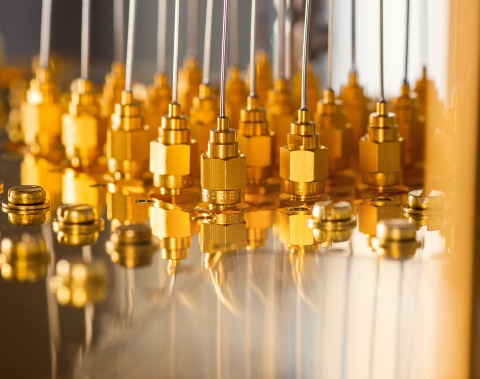 Several quantum computers already exist. However, they are as yet too complicated to operate, are not particularly powerful, are rather defect-prone and are actually only viable for academic purposes. The physical qubits they use in the two-digit and soon probably low three-digit range cannot yet provide the desired leap in performance. Estimates vary as to when quantum computers will go into widespread use. Experts expect this to be the case for general, practically-oriented applications towards the end of this decade. However, use in more specific application cases appears to be probable before that point in time.
Sights set on industrialization and application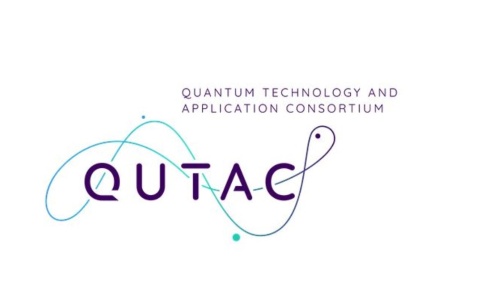 From the very beginning, Infineon's contribution to developing quantum computers has supported the successful commercialization of this revolutionary technology. Infineon wants to help lead quantum computing from the realm of fundamental research into the world of application and economic success. This is why Infineon, as a founding member of QUTAC, is active in the consortium of leading German companies working to raise quantum computing to the level of wide-scale industrial application.
Infineon places particular emphasis on the industrial scalability of this technology. Outstanding scientists and engineers work at Infineon. Their expertise in chip design, materials, production and hardware-oriented software gives the company essential know-how capable of driving the development of quantum computing a decisive step forward.
Findings in a new dimension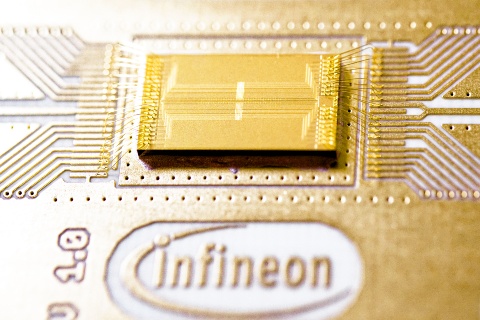 If quantum technology results in real, unique benefits for applications, the development of quantum computers could become a true success story. There are plenty of examples of tasks which are highly difficult or impossible to solve with classic computers. Here are just a few:
Simulation of chemical reactions at the atomic and molecular levels
Targeted design of medications
Development of innovative materials, for example for lightweight design, catalysts and battery electrodes
Close to real-time analysis of complex data, for example for Machine Learning
Optimization of complex logistics processes
Analysis of financial processes
Infineon itself constantly works to optimize capacity utilization in its production and logistics processes, with the objective of best possible fulfillment of customer demands. Much data and information flow into this optimization process. The considerable power of quantum computing could be used to evaluate more data from processes, from sensors and actuators together with other basic parameters and thus further advance optimization.
Challenges to security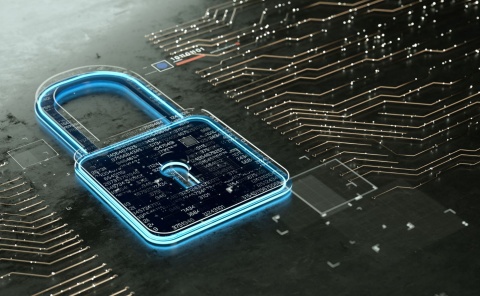 The computing power of future quantum computers will make it possible to break the encryption systems which are conventional today. Keeping systems and data safe even in the age of quantum computing will require quantum-secure cryptography methods which have to be developed today. Infineon is one of the pioneers in actively driving post-quantum cryptography ahea. For more information please click here.