Überblick
Zuverlässigkeit und Sicherheit für den Endverbraucher
In nahezu jedem deutschen Haushalt finden sich Werkzeuge für Heim- und Handwerker, mit denen alltägliche Aufgaben erledigt oder kreative Projekte verwirklicht werden. Die Verbraucher wünschen sich robuste, zuverlässige und leichte Werkzeuge. Ihre wichtigsten Kriterien beim Kauf sind ein günstiger Preis und eine lange Akkulebensdauer. Akku-Werkzeuge müssen zudem Diagnose- und Sicherheitsfunktionen aufweisen, um den Qualitätsansprüchen der Verbraucher zu genügen.
Die große Produktpalette von Infineon bietet maßgeschneiderte innovative Lösungen für sämtliche Anwendungen in Werkzeugen für Heim- und Handwerker. Wir unterstützen Sie dabei, den Bedarf Ihrer Kunden zu decken und Ihre Gesamtkosten zu senken. Unsere Referenzdesigns für Wireless Charging bieten hohe Leistung und lassen sich mit unserer Entwicklungsplattform DAVE™ einfach anpassen. Stellen Sie Ihre Stückliste zusammen und übertreffen Sie die Erwartungen Ihrer Kunden durch den Einsatz von Infineon Komponenten beim Design Ihrer Akku-Werkzeuge.
Produkte
Systemdiagramm für Akku-Werkzeuge
Tools & Software
Solution Finder – Ihr Fahrplan zum erfolgreichen Design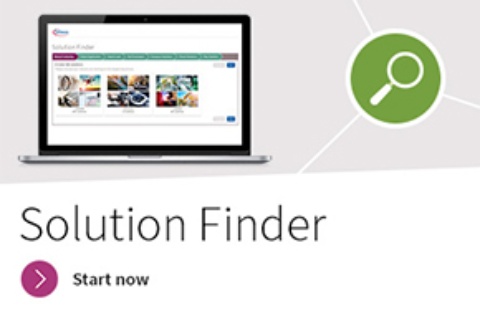 Unser Solution Finder führt Sie schnell und unkompliziert zu einer Auswahl passender Halbleiter für Ihr Projekt, die Sie dann vergleichen und direkt bestellen können. Nach Auswahl Ihrer Applikation werden Ihnen hilfreiche Systemdiagramme angezeigt, die Sie nach Ihren Anforderungen anpassen können.
Für die Applikationen Motorsteuerung und Antriebe stehen bereits 400 Lösungen im Tool zur Verfügung. In Kürze kommen Lösungen für Beleuchtung, Energieübertragung und -verteilung sowie weitere Applikationen hinzu.
Trainings
Webinar
Environmentally conscious companies and governments no longer want to use combustion engines in power tools and support the change to electrical ones. Infineon tackles the resulting design challenges with a semiconductor system offering for related applications. We show you what needs to be considered in designs to enable this transition.
In this webinar, Yannick Maurice, Sr. Product Marketing Manager at Infineon Technologies, introduces MOTIX™ 6EDL7141 for BLDC and PMS motors.