Overview
500V, 600V, 650V and 800V high voltage superjunction (SJ) MOSFETs for consumer
CoolMOS™ CE is a product family of high voltage superjunction MOSFETs launched by Infineon to address consumer and lighting applications. It offers benefits in efficiency and thermal behavior versus standard MOSFETs and has been optimized for ease-of-use and cost competitiveness, while at the same time delivering the right fit performance and excellent Infineon quality. >more
The 500V CoolMOS™ CE portfolio comes with the benefits of a fast switching SJ MOSFET and remaining its ease-of-use. The 500V CoolMOS™ CE series will help to achieve higher efficiency in switching applications while also making them more compact, lighter and cooler.
Extending its CoolMOS™ CE portfolio to 600V and 650V breakdown voltage, Infineon offers devices targeting low power chargers, LCD, LED TV and LED lighting applications.
With the 800V CoolMOS™ CE series, Infineon provides the ideal price/performance solution in addition to all CoolMOS™ CE SJ MOSFET benefits, targeting the flourishing LED market.
Details
Application example: 10W and 15W smartphone charger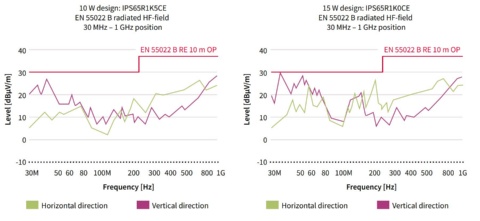 The performance of CoolMOS™ CE in the 10W and 15W design demonstrates that the series meets common EMI requirements for charger applications and thus, is also offering design-in flexibility.