Automatic gate and door opening systems
Overview
Requirements for today's automatic door opening systems
Sliding doors, gates, garage doors, and shutters: these are just a few examples on a growing list of things requiring automatic door opening systems in home and industrial settings. In particular, the harsh exterior environment, including temperature extremes and humidity, presents design challenges. Furthermore, you must consider user safety features, such as anti-pinch, and security features. Ideally, your automatic door opening system design should be free of audible noise.
Products
Automatic door opening and closing system diagram
Hover over the diagram to see recommended products
Robust and reliable solutions from Infineon
To overcome challenges common to an automatic door opening and closing system, refer to Infineon's broad portfolio of scalable products and solutions. Our offer accommodates a wide range of requirements, regardless of voltage or power. Along with us, you can create compact, efficient noise-free designs that are as robust as they are reliable. Our product offer includes integrated protection and diagnostic features, such as current sensing, as well as innovative sensor solutions for index counting. Today connectivity is a hot topic and our easy-to-integrate security offer preps your designs for integration into smart homes. We are also your one-stop shop for sensors, microcontrollers and power ICs. Browse our solutions to find the best solution for your automatic door opening system design.
Tools & Software
Solution Finder – your guide to a successful design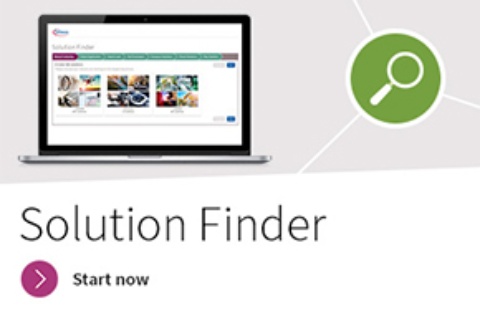 Use our Solution Finder to quickly and easily find, compare and purchase the right semiconductors for your project. Simply select your application and the online tool visualizes suitable components in useful system diagrams, which you can customize to your needs.
You can already access 400 solutions for motor control and drive applications in our tool. Coming soon: solutions for lighting, power supplies and other applications.