USB Peripheral Controllers for SuperSpeed
Overview
From USB 1.1 to USB 5 Gbps innovation, continue onward to 20 Gbps
USB Peripheral Controllers for SuperSpeed subcategories
Infineon´s EZ-USB™ peripheral controllers family offers the most comprehensive USB product portfolio in the industry. Since 1996, EZ-USB™ has led the industry by advancing features and performances in the programmable USB peripheral controllers, allowing developers to create USB devices to meet the highest performance demands in industrial and medical imaging applications.
More importantly, Infineon's premium customer support and long-term supply ensure your successful product life cycles to go beyond tens of years.
The high-performance EZ-USB™ 5 Gbps controllers can be used in machine vision, medical imaging, 3D scanners, biometric scanners, and many applications requiring secure and reliable high-speed plug-and-play connectivity.
Infineon's EZ-USB™ peripheral controllers provide 5 Gbps bandwidth today, and will soon move forward to 10 and then 20 Gbps.
Lowest total cost (bandwidth per dollar) solution for any high-speed system
Quick time-to-market with low development costs
Turn-key solutions on industrial standards
Highlights
SuperSpeed USB for industrial automation - From 5 Gbps to 20 Gbps for high-speed imaging and video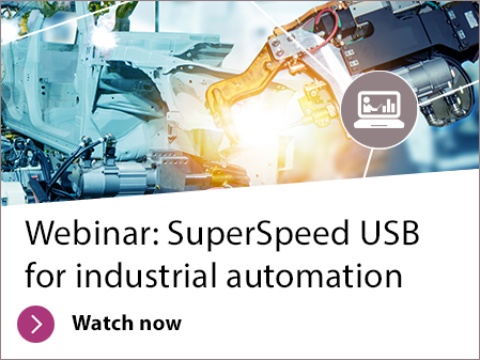 Industrial automation is growing and it is the future in manufacturing, in order to be able to embrace industry 4.0 we need machine vision that could provide better vision-guided robotics, automated production lines, and more precise quality control and inspection. Infineon´s EZ-USB™ portfolio includes a wide range of solutions for machine vision.