Overview
Energy efficient and reliable power supplies provide the cornerstone for smart factories
Control components of factory automation such as PLCs, I/O modules, network or HMI subsystems usually have to be supplied via a 24 V DC power line. 120V/240V/400V AC-powered SMPS mounted on a DIN rail in a control cabinet must have low power dissipation, small size, and industry-standard reliability to deliver up to about 1 kW of power. Infineon's rugged and reliable IC components for SMPS ensure high density to fit more power in a smaller space, as well as high efficiency at high switching frequencies. Digitally controlled stages and zero-voltage switching (ZVS) approaches can minimize the switching losses and load of DIN-rail SMPS systems, resulting in excellent SMPS systems.

For more details, see our power conversion application pages and the reference designs provided.
Training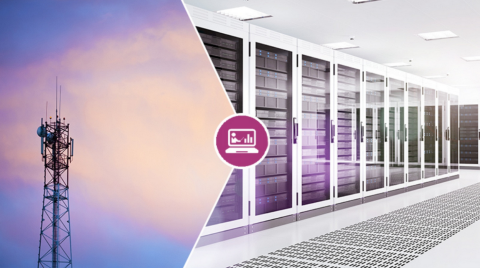 Learn how to enable usage of Si SJ MOSFETs in a CCM totem pole PFC and reach close to 99% peak efficiency in your PFC stage!