Overview
Be competitive in a market demanding more
More powerful, more energy efficient, more compact, more ergonomic: today's corded power tool manufacturers have a growing list of specs to fulfill to stay competitive. That's why you face mounting pressure, for example, to improve energy efficiency by reducing power consumption and provide higher motor power. Also, your customers actively seek innovative ways to optimize space as cordless power tools grow smaller and smaller. And they are looking for better heat dissipation so the system runs cooler and smoother. Ensuring quick time to market and optimized costs are two final aspects you need to consider for every corded power tool design.
Products
Example application for corded power tools
Hover over the diagram to see recommended products
Boost your corded power tool systems
Look to Infineon's broad portfolio of reliable power electronics for motor systems, control systems and power conversions systems, suitable for a broad range of corded power tools. Outstanding performance, lower losses, small component size and our wide product range of discrete IGBTs, driver ICs, microcontrollers and IPMs allow you to design a compact, highly integrated and more powerful corded power tool – at a lower price. You'll also benefit from seamless functionality that doesn't just meet but exceeds even the most rigorous requirements for reliability, quality, security and energy efficiency. Take a moment to discover our vast selection of sensors, which are ideal for all stages of power management systems.
In a nutshell, sourcing Infineon components enables you to design robust, compact corded power tools that feature the latest chip technologies. With a fast time to market and at a competitive price.
Explore our portfolio now to find the right semiconductor solutions for all your corded power tool designs.
Tools & Software
Solution Finder – your guide to a successful design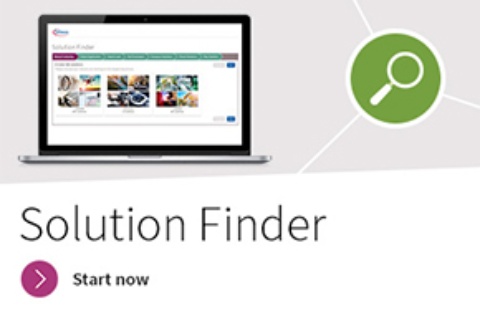 Use our Solution Finder to quickly and easily find, compare and purchase the right semiconductors for your project. Simply select your application and the online tool visualizes suitable components in useful system diagrams, which you can customize to your needs.
You can already access 400 solutions for motor control and drive applications in our tool. Coming soon: solutions for lighting, power supplies and other applications.