Dr. Sven Schneider
Chief Financial Officer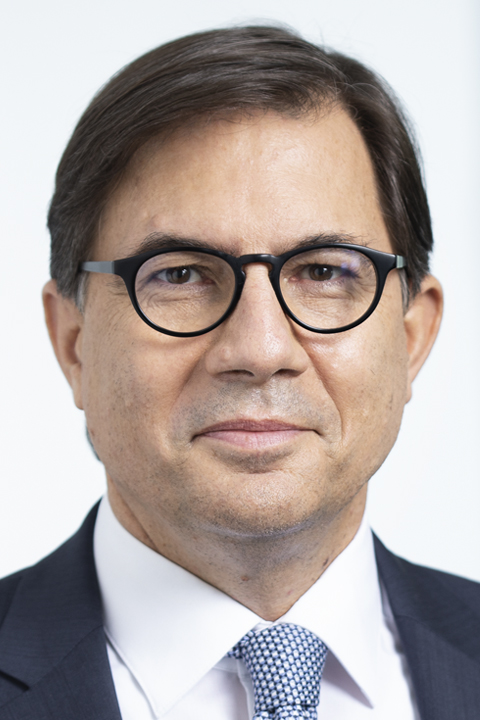 Sven Schneider has been Chief Financial Officer at Infineon Technologies AG since 2019 (appointed until 30 April 2027).
Sven Schneider was born in 1966 in Berlin. After completing a banking apprenticeship, he studied business administration (Diplom-Kaufmann) at the Universities of Regensburg, Nantes (France) and Trier. Subsequently, he received his doctorate in business administration from the University of Trier.
In 1995, he began his professional career at Linde AG in the finance department. From 2000 to 2019, he has held leading positions at Linde, most recently as Spokesman of the Executive Board, Chief Financial Officer and Labor Director.
Positions within the company
| | |
| --- | --- |
| Since 2019 | Chief Financial Officer, responsible for Group Finance; Group Financial Controlling & Planning; Treasury; Taxes; Accounting, Consolidation & Reporting; Investor Relations; Compliance; Audit; Risk Management; Internal Controls |
Further positions at Linde AG

| | |
| --- | --- |
| 2019 | Spokesman of the Executive Board, Chief Financial Officer and Labor Director |
| 2017 | Member of the Executive Board (CFO) |
| 2016 | Interim CFO |
| 2011 | Group Treasurer |
| 2005 | Head of Corporate Finance |
Membership of Supervisory Boards and governing bodies of domestic and foreign companies
Member of the Supervisory Board and Chairman of the Audit Committee
Covestro AG, Germany
(listed)
Member of the Supervisory Board
Infineon Technologies Austria AG, Austria
(group mandate, not listed)
Member of the Board of Directors
Infineon Technologies China Co., Ltd., People's Republic of China
(group mandate, not listed)
Infineon Technologies Japan K.K., Japan
(group mandate, not listed)
Infineon Technologies Asia Pacific Pte., Ltd., Singapore
(group mandate, not listed)
Infineon Technologies Americas Corp., USA
(group mandate, not listed)