Overview
Companion board for EVAL-1ED3890MX12M for gate driver configuration purposes
The EVAL-1ED38X0DCT is a companion board to the EVAL-1ED3890MX12M for evaluating the EiceDRIVER™ X3 1ED3890Mx12M. It is XMC4200-powered, and enables I2C configurability for DESAT, Soft-Off, UVLO, Miller-Clamp, TLTO, and Fault.
The evaluation board is supported by the highly recommended EiceDRIVER™ 1ED38x0 DCT software available through the Infineon Toolbox (here).
Summary of Features
XMC4200 based companion board meant to be used with evaluation boards that require a microcontroller (e.g., EVAL-1ED3890MX12M)
USB connector for host computer communication
Connectors enabling connection to evaluation boards
Benefits
Companion board enabling system-level gate driver evaluation (microcontroller, gate drivers, power switches)
Meant to be used with EiceDRIVER™ 1ED3890Mx12M
Companion board concept enables usage with different evaluation boards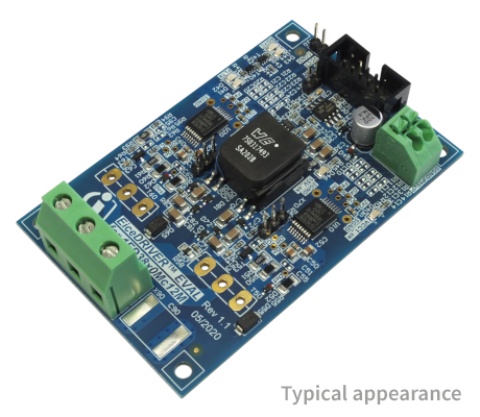 The EVAL-1ED38X0DCT and its graphical user interface software is optimized for the EVAL-1ED3890MX12M evaluation board and offers a hassle free parameter configuration and evaluation experience. Connect both boards together to enable a simplified power-up during product evaluation. The combination also offers an interactive experience for the extensive parameter set of the gate driver IC.
Diagrams