Charging connectivity modules – in-vehicle
Overview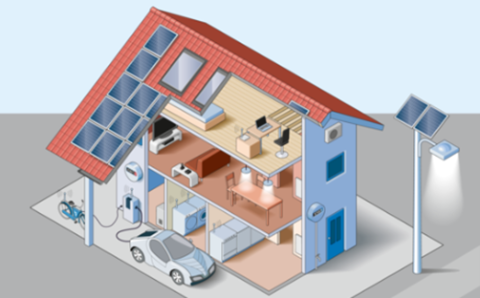 Charging Connectivity is an integral part of our emission-free future, connecting the vehicle to the power grid for an efficient and optimized electricity distribution.
Charging the Electric Vehicle (EV) does require communication between the vehicle, the charging unit, and the power grid. Possibly even connecting the vehicle to the smart home for even more comfort. Especially with bi-directional charging upcoming, this communication will require an even deeper interaction within the vehicle as well as with the consumer and energy provider. The current state of the battery, the user, or smart home requirements need to be aligned to the available energy source and the energy provider, possibly including automated billing features.
Communication standards for this purpose are defined in the ISO15118. With Infineon's expertise and broad product portfolio we enable our customers to develop solutions that are enabling the ISO15118 defined requirements and beyond. The TPM module in combination with the AURIX MicroController family allows a secured communication, the WiFi/BT module complements the power line communication and with attached memory data can be locally stored and updated related, the connection to the vehicle network is achieved with the CAN transceiver. This, just to name some of the key elements for developing a Charging Connectivity module.
Training
In this training you will:
Learn about the transition from fule injection combustion engine to full battery electric vehicles and the main 48V powered applications.
Additionally get an overview about Infineon's comprehensive MOSFET portfolio for 48 V applications and their support material