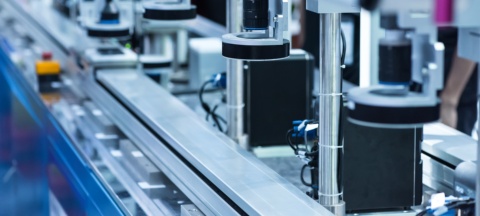 Machine vision systems in industrial automation are based on digital sensors built into industrial cameras with special optics. These capture images by means of which computer hardware and software can process, analyze and measure various features for decision-making.
Modern industrial automation systems make use of machine vision (MV) system at their factory floor to control processes, quality, throughput or deviations in manufacturing process. Machine vision typically is a collaboration of hardware and software, based on object or pattern recognition. Artificial intelligence along machine learning, leads to a manufacturing process reaching highest productivity level, reduces production costs and helps to achieve repeatable outputs. Unmatched quality and long-term supply agreements, as well as a strong commitment to future investment in new technologies, Infineon will continue to lead the industry for decades to come.
Explore our products and solutions for machine vision systems.