CIRRENT™ Mobile App Intelligence (MAI)
Overview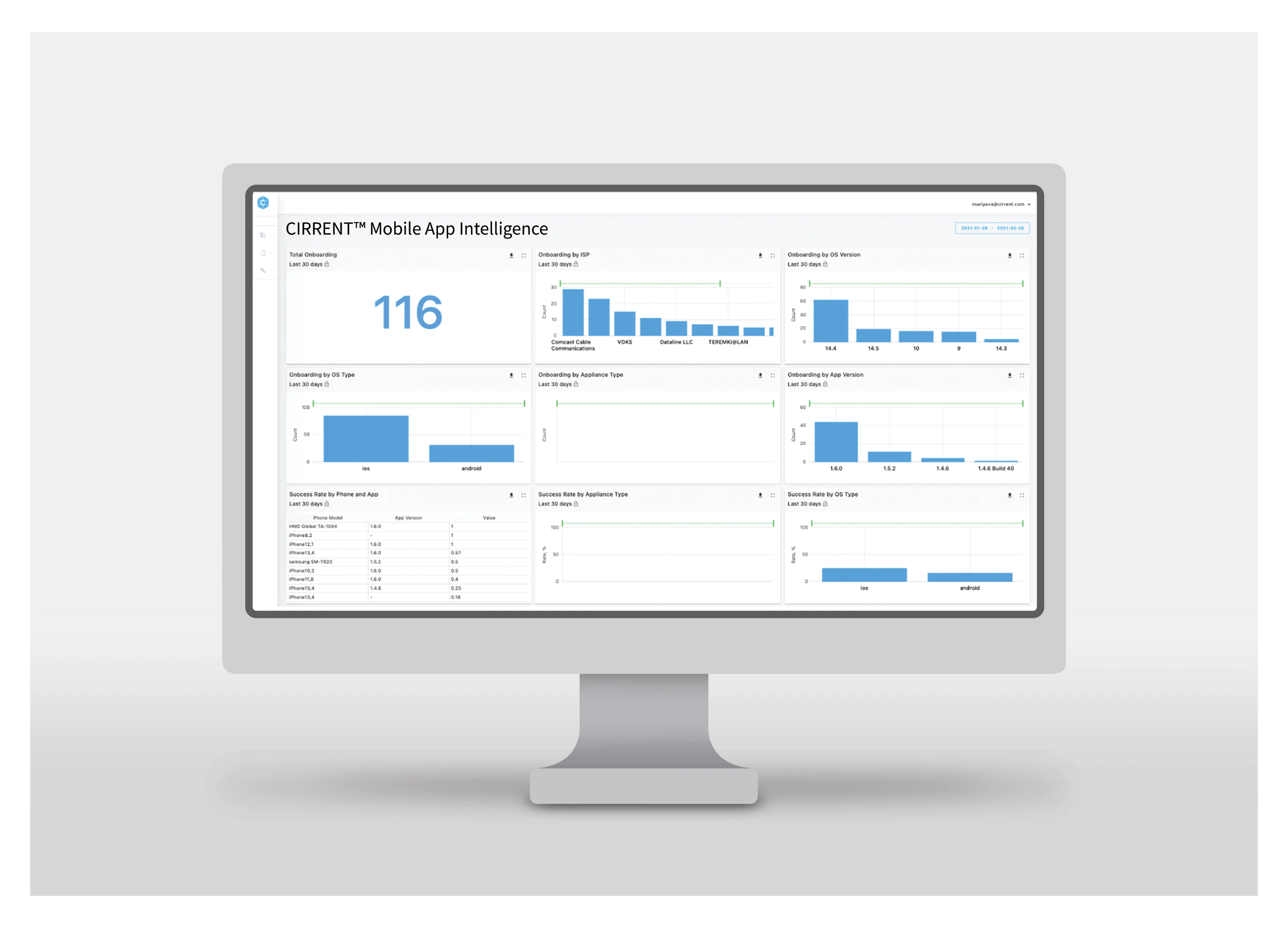 CIRRENT™ Mobile App Intelligence (MAI) is a cloud software solution that facilitates a data-driven Wi-Fi onboarding approach, leading to improved connectivity rates and better app reviews.
With the free CIRRENT™ App SDK in your IoT mobile app, you can securely report data into the CIRRENT™ Cloud. Your product and software engineering teams can better understand mobile app usage and customer environments for better connectivity rates, performance, and reliability for your IoT products in the field.
To get started, register for a free Infineon Online Software Portal account or request additional information from an Infineon sales representative.
Highlights
Identify and fix onboarding steps that have a high failure rate
Improve Wi-Fi onboarding customer experience so more customers connect successfully
Integrate in less than 2 hours
Prebuilt, easy-to-use, flexible dashboards
50 lines of code for simple integration
Increased customer satisfaction and brand loyalty
Increased user engagement via in-app optimizations
Increased app store rating by average 1 star
Reduced customer support calls and costs