CIRRENT™ IoT Network Intelligence (INI)
Overview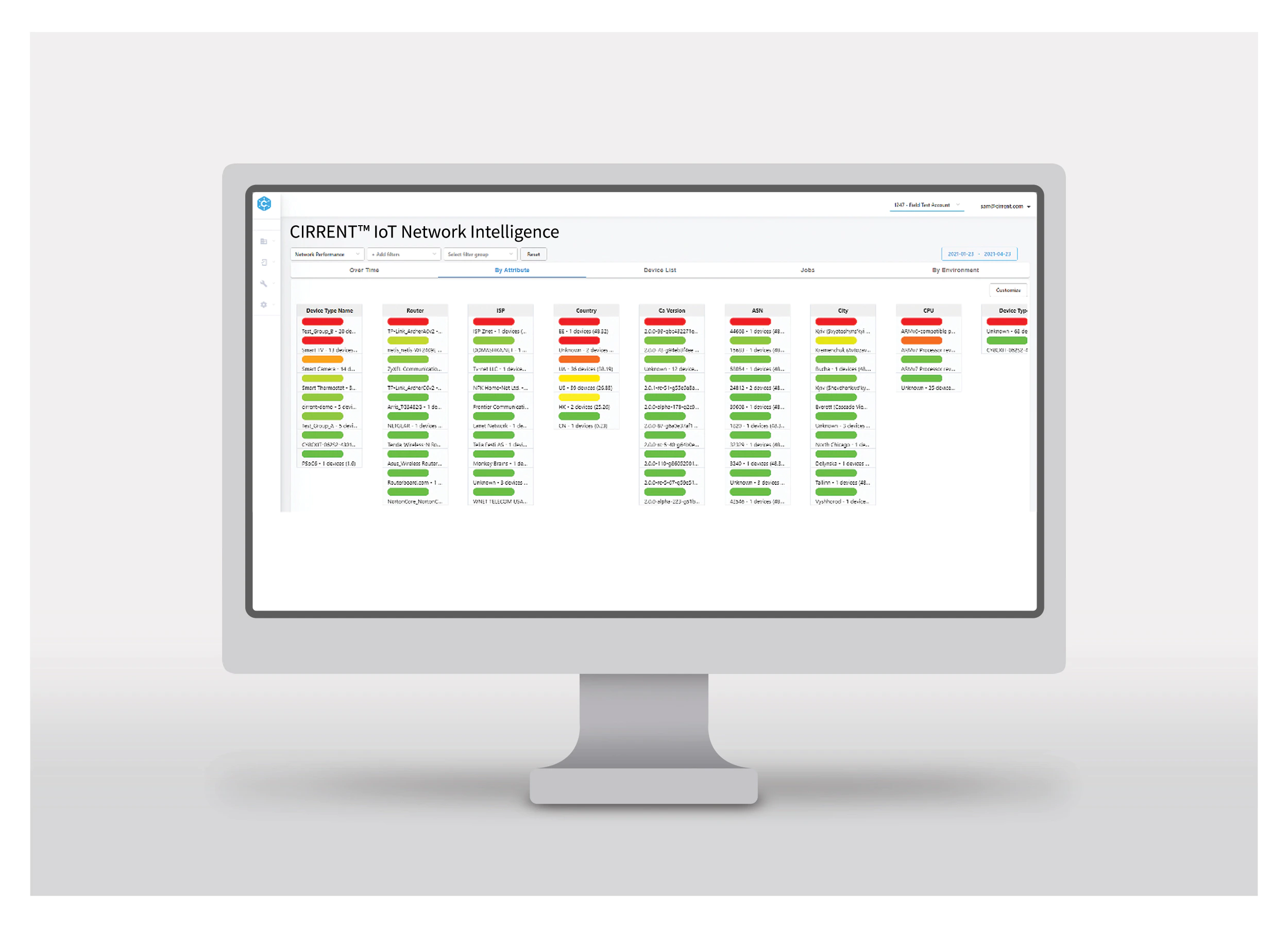 CIRRENT™ IoT Network Intelligence (INI) is a cloud software solution that drives data-driven product development to improve user experience, decrease returns, and increase sales. With access to improved analytics, your product and engineering teams can monitor and solve customer and product problems faster than before.
Once deployed in your IoT device, the embedded software securely reports data into the CIRRENT™ Cloud. Have your product and engineering teams stay up-to-date on network analytics and data monitoring via the Infineon Online Software Portal, our centralized solution for your CIRRENT™ Cloud solutions.
To get started, register for a free Infineon Online Software Portal account or contact sales for more information.