Primary Power Distribution Center
Overview
Modern cars feature numerous advanced driver assistance systems (ADAS). All safety-critical ADAS applications must be designed for high availability. Automated driving functions are even more challenging to implement as these introduce fail operational requirements and the so called "dependable electronics" which enable systems that are the foundation for trust. More details, you can find on the Infineon "dependable electronics" pages.
The impact of these application requirements on the primary power distribution is the introduction of safety elements to guaranty a fast failure isolation in less than 100 … 500 µs. As fuses can't fulfil this requirement, a partial or full electrification of the primary power distribution is the consequence. The electrical part of the primary power distribution is no longer called a Pre-Fuse Box, but primary Power Distribution Center (primary PDC).
The primary PDC is a functional block with supply, control, communication and sense & actuation functions. Infineon provides a complete chipset solution for the primary PDC to simplify design-in with scalable product families.
Training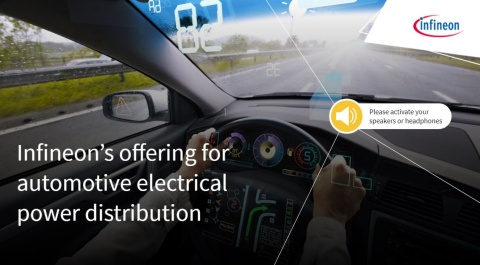 In this training, you will:
Indicate what an electrical power distribution center is and describe what solutions Infineon offers for
Explain why relays and fuses are being replaced with semiconductors and identify the devices that Infineon provides for replacing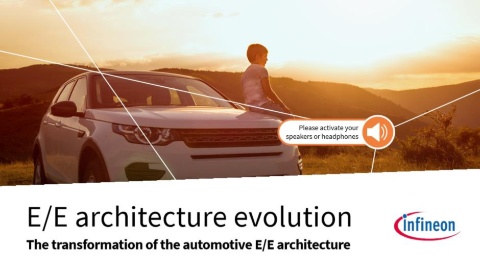 Description:
Explain how the major automotive trends are shaping the evolution of electrical and electronic or E/E architectures in cars
Identify the trending E/E architecture concepts and their impact on networking technologies and recognize the solutions that Infineon provides to support current and future E/E architectures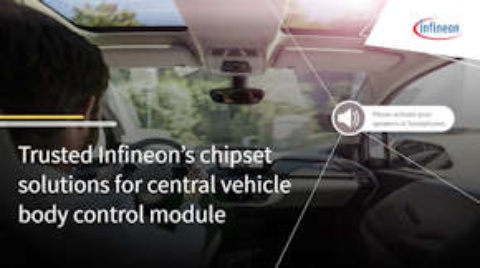 In this training, you will:
Understand what a body control module is and what solutions Infineon offers for standard and high-end body control modules
Discover why relays and fuses are being replaced with smart switches and identify Infineon's alternative devices