Diversity & Inclusion begin with us!
Key dimensions of diversity that we pay special attention to:
Awareness & Competency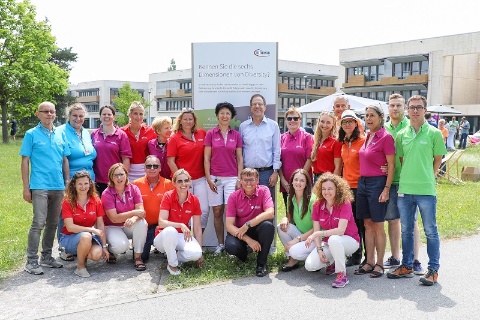 Raising awareness for Diversity & Inclusion is a central part of our approach. We help people to build the competencies and mindset that are required to drive a diverse workforce and an inclusive organization. We provide learning opportunities and active exchange within Diversity & Inclusion Networks. And we celebrate Diversity Day, which lays the foundation for the integration of Diversity & Inclusion in our everyday lives.
Dedicated to equal opportunities

We are committed to creating a work environment that is free from prejudice and that offers equal opportunities to everyone – regardless of age, physical and mental ability, ethnic origin and nationality, gender, religion and worldview, and sexual orientation and identity. In Germany, for example, we are a member of the corporate initiative "Charta der Vielfalt" (Diversity Charter).
We show our employees ways to freely develop their potential, we protect them from unfair behavior in the workplace, and we guarantee barrier-free facilities wherever possible. The result: a work environment in which we respect one another and enjoy the time we spend together.
Having a well-balanced work-life is crucial to maintain our enthusiasm and overall wellbeing. ​We want our employees to pursue a satisfying professional career while being able to meet their private, social and health commitments in today's dynamic environment. Therefore, Infineon offers a range of flexible working options at most locations. Read more about the Work-Life Balance possibilities at Infineon.