Overview

Microinverters convert power at individual photovoltaic (PV) panels and are usually rated at 400 Watt for single PV panels and up to 1.5 KW for multiple PV panels. Microinverters typically rely on two-stage power conversion. First of all, the DC-DC stage or booster converts variable DC voltage into a fixed DC voltage (typically 40 V to 60 V). At the same time, maximum power point tracking (MPPT) is used to maximize the energy harvested from the PV panels (typically FSW = 100 kHz).
First DC-DC stage or Booster, converts variable DC voltage into a fixed DC voltage (Typ. 40 V to 60 V), at the same time ensure maximum power been extracted from PV panel via MPPT (Maximum Power Point Tracking) technique, second, the DC-AC inverter stage converts DC into grid compatible 1Φ AC power. Contrary to String inverters, microinverters are attached to one, two or four PV-panels and perform MPPT tracking per PV-module separately.
Highlights
New whitepaper: Silicon carbide MOSFETs for next-level power density in solar and energy storage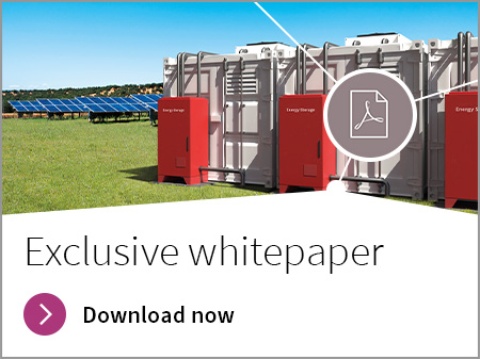 The latest generation silicon carbide semiconductors and CoolSiC™ MOSFETs enable a significant increase in power conversion efficiency in solar power generation systems and associated energy storage. Read more about these applications and how lower loss not only saves energy, but also results in smaller and lighter equipment with lower capital, installation, and maintenance costs.
Application presentation: Exploiting the unlimited potential of Solar energy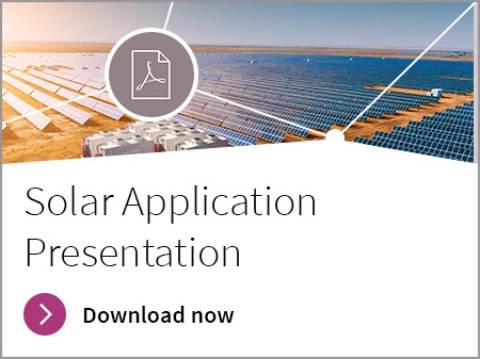 This presentation gives you an overview of topologies, technological trends, and requirements of solar applications. Find out more about our offering for each inverter type – from the microinverter to the central and string inverter. Check our recommendations for your application, and you get your customized module in a five-month timeframe.
On-demand webinar: From solar and wind to energy storage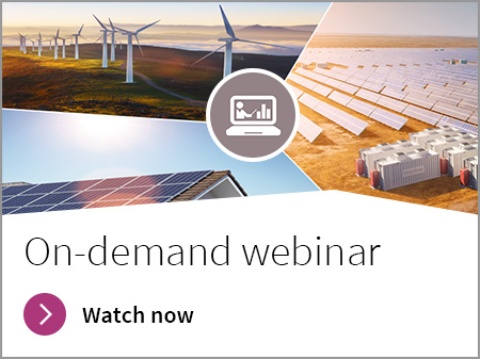 In the webinar, you will gain insight into renewables and the emerging applications of energy storage. Learn more about application trends and requirements, and understand Infineon's solution offerings for these applications.