Constanze Hufenbecher
Chief Digital Transformation Officer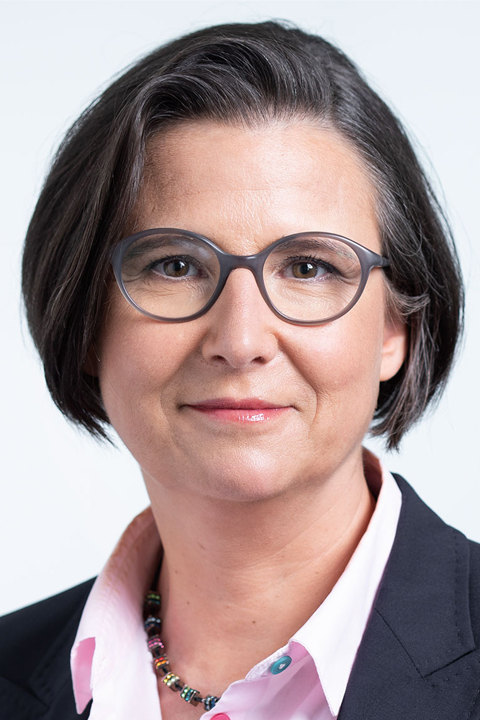 Constanze Hufenbecher has been a member of the Management Board of Infineon Technologies AG and Chief Digital Transformation Officer since 2021 (appointed until 14 April 2024).
Constanze Hufenbecher was born in 1970 in Ebingen (now Albstadt), Germany. She graduated in business administration from the University of Tübingen.
She began her career in 1994 at VIAG AG in Munich.
Positions within the company
| | |
| --- | --- |
| Since 2021 | Member of the Management Board, responsible for Groupwide Digitalization Strategy, Information Technology, Digital Sales & Marketing Platforms and Services, Business Continuity, Business Excellence, Group Processes |
Further positions
2016-2020
Lufthansa Technik AG, member of the Executive Board (Finance, Corporate Services and VIP & Special Mission Aircraft Services)
2012-2016
BE Printers und Prinovis Ltd & Co., Chief Financial Officer
2010-2012
DPV Deutscher Pressevertrieb GmbH, Managing Director and
Chief Financial Officer
2004-2009
Infineon Technologies AG, various management positions, lastly as Vice President & General Manager Business Line Manufacturing & Technology Services
2003-2004
Independent business consultant
1998-2002
Bertelsmann AG, various management positions, lastly as
Vice President Mergers & Acquisitions
1994-1997
VIAG AG, Accounting & Corporate Planning,
Corporate Development & Controlling
Membership of Supervisory Boards and governing bodies of domestic and foreign companies
Member of the Supervisory Board
Voith GmbH & Co. KGaA, Germany
Member of the Shareholders' Committee
Voith Management GmbH, Germany