Engineering support
We want to support you
We are happy to provide you with our hardware and software kits, invite you to work on new solutions in a team or offer you the opportunity to learn how to use our online simulation tools in live sessions. Please contact us if you have new ideas that we should pursue together.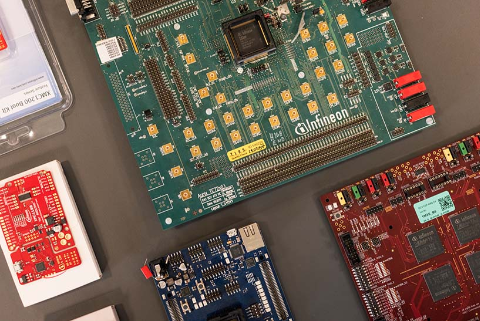 Hardware/ software kits
We support you with ready-to-use hard and software kits for training purposes, work at universities or in the development of new products.
Evaluation Board Finder supports you to easily find the right evaluation board from Infineon. Infineon 4 Makers provides a solution and evaluation platform for engineers, maker professionals, hobbyists and technical enthusiasts to help turn innovative ideas into real design blueprints. Here you will find a wide range of information resources, a broad product portfolio and easy-to-use tools, including application boards, shields and 2Go kits – all designed to inspire and accelerate your design process.
If you are interested, please use the contact form to get in touch with us. Once you meet our criteria, we will provide you with our hardware and software kits free of charge.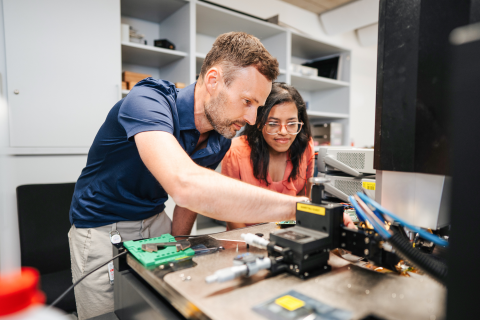 The "Smart Power Challenge" is an analog design competition for groups in the university sector from all over Europe. Your task is to optimize and improve the functionality of an Infineon technology (Smart power technology) by making your own suggestions. Infineon allows public access to its chip design and invites teams of designers to adapt this design in order to improve certain performance parameters. The four best design proposals will be integrated into a shared reticle (February 2023), which will be used for the production of the chips in the Infineon production.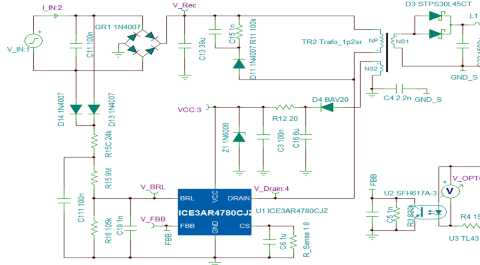 Infineon Designer is a free online SPICE simulatoris and the first online prototyping engine combining analog and digital simulation functionalities in an internet application. Requiring a web browser only, Infineon Designer works intuitively in a very short time, and neither installation nor licenses are needed.
Live training sessions
We are pleased to offer free online-trainings to assist you in becoming familiar with Infineon's online simulation tools. In a series of online webinars, we provide basic and advanced level training for different application areas.