Overview
Green hydrogen is hydrogen produced in a CO2-neutral manner by utilizing electrolysis processes powered by renewable energies such as wind and solar. Since no greenhouse gases are emitted during its production, it is referred to as "green" hydrogen. Other ways of producing green hydrogen include the gasification and fermentation of biomass and the reformation of biogas. In the electrolysis process, water is split into its components, hydrogen, and oxygen, in an electrolyzer. This requires high direct current (DC) to produce large quantities of hydrogen. For this reason, the alternating current (AC) provided by the power grid must be converted through rectification.
This is done using Infineon power semiconductors. For a grid connection (AC), thyristor and diode rectifiers are used. The use of thyristor rectifiers allows good controllability of the output current. To control the current flowing through the electrolyzer, among other things, a downstream DC/DC current converter (DC chopper) is used. Thyristor rectifiers are particularly useful in high-power applications (>1 MW). High system power (> 50 megawatts) can be efficiently realized through the interaction of several high-power switches. For solar energy (DC coupled), only an adjustment of the generated direct current is necessary for the electrolysis process. A DC/DC converter is used for this purpose. For system outputs up to 250 kW, Easy modules and 62mm modules are economically suited. For those above 250 kW, EconoDUAL™ 3, XHP™, PrimePACK™ and IHM modules are an optimal choice.
Products
The thyristor is state-of-the-art for high-current rectifiers. For system power above 1 MW, the following advantages are seen. Because the thyristor is a current-controlled device, the control is less complex than for voltage-controlled devices. There are no additional control challenges to overcome because of the high currents, complete systems, and associated electric fields. In addition, the thyristor rectifier has the highest power density with low power losses and enables good controllability of the output current. Thus, thyristor has an impact on the economics of complete systems and their size.
Oscillations in the output voltage of the high current rectifier affect the lifetime of the electrolysis stacks. To enable good controllability and a reduction of harmonic components, a downstream DC/DC current converter (DC chopper) can be used. This allows the current flowing through the electrolyzer to be regulated very well, which leads to higher efficiency and lifetime. However, this topology is usually only used in systems with up to 2 MW power since the additional converter results in higher system losses.
Simulation
IPOSIM (The online power simulation program for loss and thermal calculation of Infineon power modules and disk devices).
Highlights
Power Semiconductor Solutions for the Development of Green Hydrogen Systems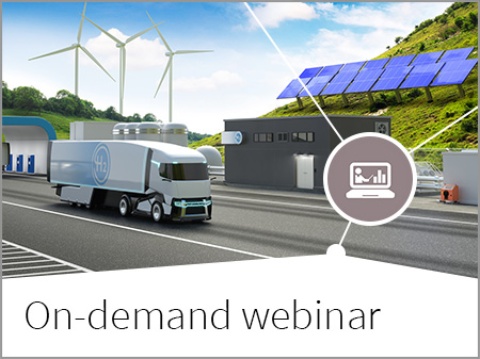 To fully exploit the potential of hydrogen, solutions must be found to the challenges of production, storage, transport, and use. Learn how the different systems are structured and how they work together. Gain insights into different production and consumption applications and learn about Infineon's best-in-class semiconductor solutions.