Overview
Highly efficient server power supply
Infineon's wide portfolio of semiconductors offers a complete system solution to meet server and data centers SMPS application trends and requirements. From our CoolMOS™ high voltage and OptiMOS™ low voltage MOSFETs to our EiceDRIVER™ gate drivers and XMC™ series microcontrollers and our CoolSET™ auxiliary SMPS controllers.
CoolGaN™ and CoolSiC™ technologies offer fundamental advantages over silicon and are designed to enable even higher efficiency and density with robust, high-quality, and reliable products. They exhibit no/very low reverse recovery charge. This allows the use of WBG devices in hard-switched topologies, such as the totem-pole PFC.
CoolSiC™ exhibits the lowest increase of Rdson over temperature, which makes it the prime choice for high-current applications in hard-switched topologies, such as in the Totem-Pole PFC stage.
CoolGaN™ exhibits the lowest Qg and Qoss charges, making GaN the preferred choice for soft-switched high frequencies topologies such as the LLC topology.
Our team of experts is ready to share in-depth knowledge about the requirements of today and tomorrow.
Tools & Software
Solution Finder – your guide to a successful design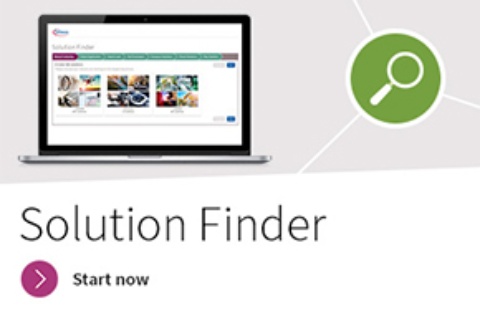 Use our Solution Finder to quickly and easily find, compare and purchase the right semiconductors for your project. Simply select your application and the online tool visualizes suitable components in useful system diagrams, which you can customize to your needs. Currently it covers motor control and drives from different industries with focus on power semiconductor and controller, switched mode power supplies (SMPS), LED lighting and DC-DC Point of Load (PoL) converters. More applications such as wireless charging and solar inverter will be soon available in this tool.
Training
In this training you will get to know the main features of Infineon's PSU for servers and data centers targeting Open Rack V3 48 V rectifier specifications.