Overview
All the necessary building blocks to successfully integrate SEMPER™ NOR Flash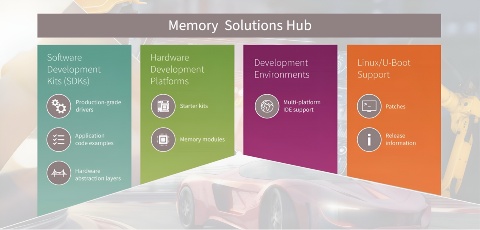 We provide a complete development solution to help you build products and applications with SEMPER™ NOR Flash. Learn more about the following building blocks, and find out which components have been tested to work together:
Software development kits
Hardware evaluation kits
Hardware development platforms
Support for a variety of development environments
Linux/U-Boot support
Leverage the solutions hub and gain a time-to-market competitive advantage.
To download low-level drivers for other serial NOR Flash and parallel NOR Flash, visit the appropriate product pages.
Highlights
All the necessary building blocks to successfully integrate SEMPER™ NOR Flash