Industrial and consumer BMS
Overview
Please choose a subcategory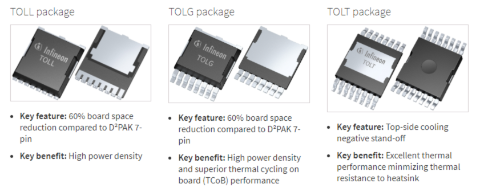 Medium Voltage switches for Battery Protection in Battery Management Systems (BMS)
The portfolio of 85 V-300 V N-channel MOSFETs are ideal for applications such as uninterruptable power supplies, solar powered applications, forklifts, light electric vehicles. With ultra-low reverse recovery charges (Qrr) and excellent on-state resistance (RDS on), Infineon's range of 85 V-300 V N-channel MOSFET lead to an overall system cost reduction.
85 V-300 V N-channel MOSFET for automotive applications
Infineon provides a large product portfolio of N-channel MOSFETS in the 85 V-300 V that are automotive qualified. To find out more, visit our automotive MOSFET page.

The range includes the following products:
OptiMOS™ 6 100 V
OptiMOS™ 5 100 V MOSFET & OptiMOS™ 5 150 V MOSFET
OptiMOS™ 5 and IR MOSFET™ 100 V logic level
OptiMOS™ Linear FET 100 V/150 V/200 V
OptiMOS™ Fast Diode 200 V/220/250 V/300 V
OptiMOS™ 300 V
100 V N-channel MOSFET and 120 V-300 V N-channel power MOSFET

With an extensive product portfolio of N-channel MOSFETS in the 85 V-300 V range, Infineon has your needs covered for both industrial and automotive applications. Find out more about our product options below.
Find more details on battery protection topologies here.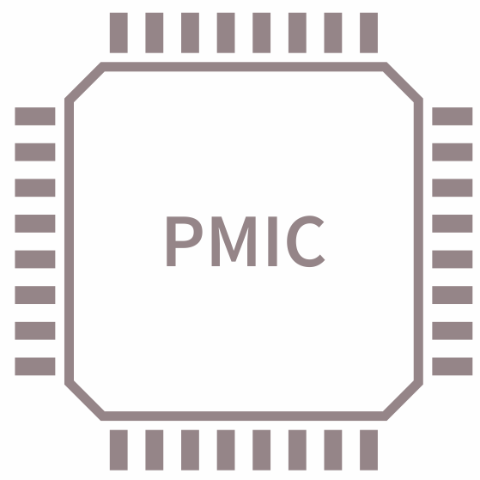 In battery management systems (BMS), a compact and reliable solution that powers the entire system is required. Several components can be integrated, extreme battery voltage fluctuations are managed and requirements of the latest network interfaces and automotive security are met with Infineon's portfolio of Power Management Ics (PMICs).
The PMICs support comprehensive power supplies with a small form factor footprint for system solutions using Traveo™, AURIXTM, and PSoC MCU families. Boost function integrated into the PMICs avoids system blackout under extreme battery voltage fluctuations. The low quiescent current of the PMICs reduces the standby current of always-on functions. The PMICs comply with AEC-Q100, and extensive system safety functions help to comply with modern vehicle ECU requirements.
Recommended PMIC for BMS:
The TLF35584 is a multiple output system supply for safety-relevant applications supplying 3.3V-μC, transceivers, and sensors by an efficient and flexible pre-/post-regulator concept over a wide input voltage range. The wide switching frequency range allows optimization in respect of efficiency and usage of small filter components. A dedicated reference-regulator supplies the ADC independent from μC-load steps and acts as a tracking-source for the 2 independent sensor-supplies.
F-RAM: Instantly non-volatile Excelon F-RAM with the lowest power operating at 20, 50, or 106MHz, capacity from 2Mb to 8 Mb. Read/write performance 4kb/s to 4 Mb/s using serial SPI / I2C or 64 kb/s to 4Mb/s for 8-/16-bit parallel access. Excelon F-RAM provides an endurance of 1e14 cycles and 100 years of data retention. It is radiation tolerant and has a low SER. The combination of high endurance, long data retention, and fast access makes it a perfect fit for non-volatile data logging.
Semper Flash: The Semper NOR Flash Memory Family is Infineon's newest high-performance, safe, and reliable NOR Flash memory solution that integrates critical safety features for automotive and industrial systems. With Semper NOR Flash Memory, Infineon introduces the industry's fi­rst ASIL-B compliant and ASIL-D-ready NOR Flash memory.
Semper Secure Flash: Semper Secure NOR Flash delivers security, safety, and reliability to automotive and industrial systems at a low total-cost-of-ownership. This advanced, secured, and easy-to-use NOR Flash device protects code and data from hackers with unparalleled system integrity. It is built on the proven Semper NOR Flash family, combines advanced security with industry-leading functional safety and reliability, and is engineered to last a lifetime.
Training
In this training you will:
Identify the aspects covered by the battery management systems (BMS), their main components and their function
Recognize Infineon's main components for battery management applications and the key features and benefits of Infineon battery management devices