Overview
Please choose a subcategory
Energy-efficient components and subsystems for high system reliability

Power semiconductors play a key role in the generation of energy from renewable sources. In wind turbines, power semiconductors convert electricity and couple the generator to the grid. A wind power converter in a wind turbine controls several essential functions apart from transfer power and therefore requires power semiconductors of the highest quality.
Wind turbine designs must provide maximum availability to contribute to grid stability, which applies most importantly to the wind power converters. Grid stability, therefore, depends on power semiconductor devices that offer dynamic capabilities, excellent functionality, and superior reliability. With advanced joining technology .XT the PrimePACK™ with IGBT5 .XT in 1700 V is the leading product in the wind market for the coming years offering best-in-class power cycling capability leading to a longer lifetime. PrimePACK™ 3+ is a state-of-the-art power module package ideally suited for wind applications. PrimePACK™ 3+ housing enables increased current carrying capabilities. Apart from IGBT5 .XT we also recommend EconoDUAL™, and EconoPACK™+ with IGBT4 chip technology together with EiceDRIVER™ isolated gate drivers for wind power converters
Discover the different segmentations in the interactive graphic:
Discover the infographic

Full converters

The generator is fully decoupled from the grid through a back-to-back power converter. That allows power ratings from 0,8 MW to 10 MW.

Discover the infographic

Doubly fed induction generator (DFIG) converters

The stator of the generator is directly connected to the grid. The rotor is connected to the grid through a back-to-back power converter. That allows power ratings from 1,5 to 6 MW at lower capital costs.
Highlights
Whitepaper: Silicon carbide MOSFETs for next-level power density in solar and energy storage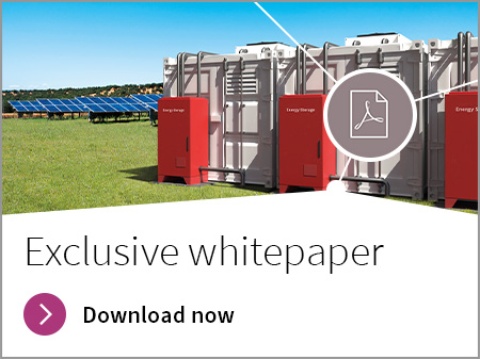 The latest generation silicon carbide semiconductors and CoolSiC™ MOSFETs enable a significant increase in power conversion efficiency in solar power generation systems and associated energy storage. Read more about these applications and how lower loss not only saves energy, but also results in smaller and lighter equipment with lower capital, installation, and maintenance costs.
Application presentation: Exploiting the unlimited potential of Wind energy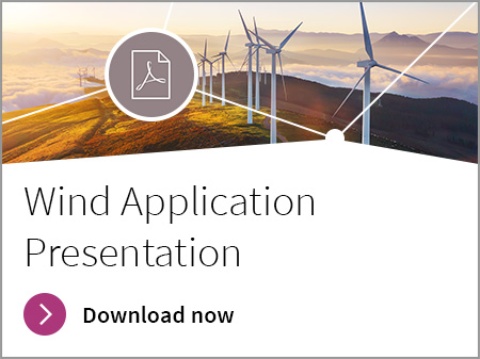 This presentation gives you an overview of topologies, technological trends, and requirements of wind applications. Find out more about how our portfolio meets the requirements for on- and off-shore applications. Our offering is a perfect mix to get most out of the wind at optimal costs.
From Renewables to Energy Storage - Trends and solutions offered by Infineon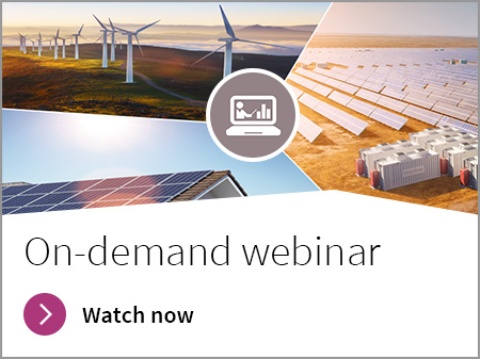 In the webinar, you will gain insight into renewables and the emerging applications of energy storage. Learn more about application trends and requirements, and understand Infineon's solution offerings for these applications.
Videos
Training
Get to know the broad classification of the Wind turbines. Do you want to comprehend the most widely used wind power converter topologies, the major advantage and disadvantages as well as the key requirements of a wind power converter?