Overview
Microinverters convert power at individual photovoltaic (PV) panels and are usually rated at below 400 Watt for single PV panels and up to 1.5 KW for multiple PV panels. Microinverters typically rely on two-stage power conversion.
First, booster or maximum power point tracking (MPPT) stage is used to boost and maximize the energy harvested from the PV panels. Then in the inverter stage, AC voltage is generated, that is compatible with single or three phase gird.
Contrary to string inverters that are connected to multiple panels in series and perform MPPT per string of PV panels, microinverters are attached to one, two or four PV-panels. That is why overall system energy yield with microinverters are more than string inverters.
Highlights
Podcast4Engineers: Solar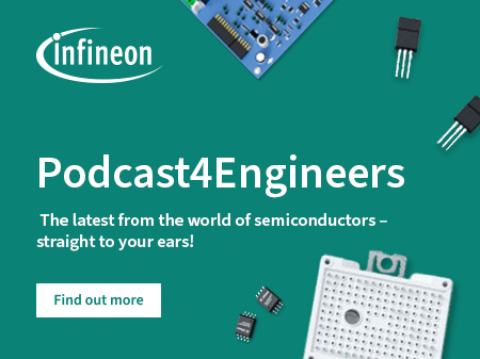 Photovoltaic systems – commonly known as solar power – are driving the shift from fossil fuels and bringing us closer to having abundant, green energy. Innovative and reliable power semiconductors and inverter technologies ensure that harnessing solar power is more convenient, efficient, and attractive.
Whitepaper: Silicon carbide MOSFETs for next-level power density in solar and energy storage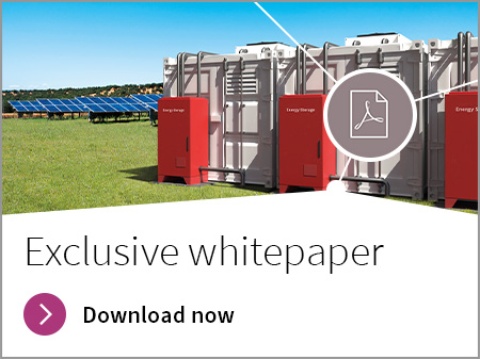 The latest generation silicon carbide semiconductors and CoolSiC™ MOSFETs enable a significant increase in power conversion efficiency in solar power generation systems and associated energy storage. Read more about these applications and how lower loss not only saves energy, but also results in smaller and lighter equipment with lower capital, installation, and maintenance costs.
Application presentation: Exploiting the unlimited potential of Solar energy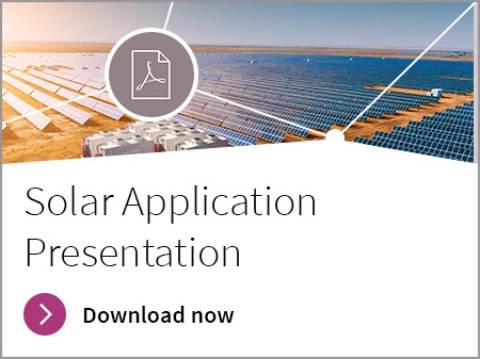 This presentation gives you an overview of topologies, technological trends, and requirements of solar applications. Find out more about our offering for each inverter type – from the microinverter to the central and string inverter. Check our recommendations for your application, and you get your customized module in a five-month timeframe.
Videos
Training
Infineon's Easy family's tremendous growth in the past few years led Easy modules to become even more flexible and scalable in key areas, such as voltage class and topologies.
As a result, Easy modules are widely used, not only in industrial applications but also in automotive applications.
To continue the successful momentum created by Easy 3B, "the big brother of the family", Infineon has successfully developed the Easy 4B package, extending the package's capabilities even further!
The EasyPACK™ 4B is now the largest package in the Easy family, with three DCB substrates.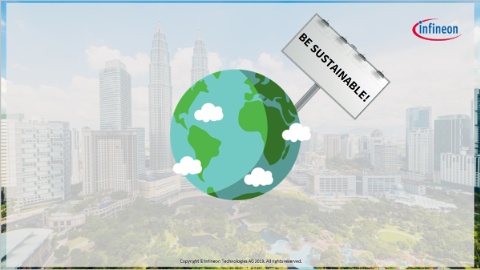 Let's learn more about how solar inverters work, from the ones we have in our houses, to the ones that are applied in major factories. We will also see how Infineon innovates in power semiconductors for solar inverter technology and how that can help with reducing costs and time to market.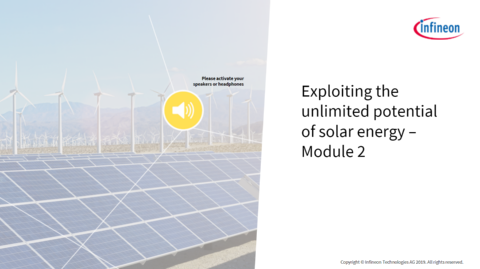 In this module, we will have a look at different solar inverter trends and how the technology is evolving.
And afterwards, we will see what Infineon's comprehensive solutions for the positioning of solar applications are.
Webinars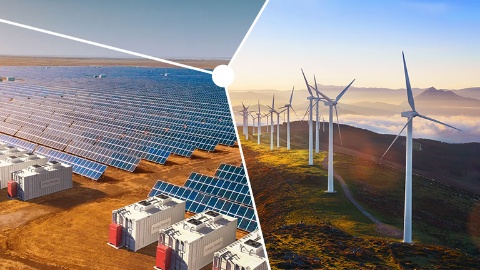 Key takeaways:
Learn about the application and power semiconductor requirements for solar, wind and energy storage systems
Understand how Infineon responds to the trends in the market of renewable energies and storage systems, e.g. inverter integration with CoolSiC™ MOSFETs
Get an overview of different solution offerings for solar, wind and energy storage systems
Join the webinar to learn about the positioning of SiC for in solar and energy storage applications. We will talk about the benefits of using Infineon's Silicon Carbide MOSFET for solar and energy storage power conversion supported by real application examples.
In joining the webinar you will get a better understanding of the main technology trends in solar inverters.
The trend toward smart homes and connected systems demands a common communication interface between all home appliances and a PV inverter to enable a better balance between energy generation and consumption.
The main objective of this webinar is to explain the key technical features and system-level benefits of Infineon's semiconductor solution for string and hybrid inverter systems up to 30 kW output power.
Key Takeaways
1. Discover key technical features and system-level benefits of Infineon's semiconductor solution for string and hybrid inverter systems
2. Examine key drivers and technological requirements in the trend toward higher integration and fan-less operation
3. Explore the role of the PV inverter in the context of the smart home
Keywords: Silicon carbide, SiC, power density, bidirectional, power conversion, efficiency, energy, solar, storage, cost-effective, cost-effective power density, bidirectional power flow capability, high-efficiency power conversion