Residential air conditioning: Smart and efficient cooling
Overview
Residential heating, ventilation, and air conditioning systems
Smart, smaller, more powerful and energy-efficient: Today's room air conditioning units must fulfill a growing list of demands. Because they are used in private homes, quiet aircon systems are highly sought after. Functions such as stable and smooth starting, a wide range of operating speeds and vibration suppression round out the list of must-haves.
In addition, it must be possible to integrate them easily and securely with a home automation network to support remote control and condition monitoring. Designing room air conditioning units that boast such capabilities requires everything from low vibration components and a low acoustic noise compressor through reliable fan control to sensorless field-oriented control. The enabling semiconductor solutions must also be energy-efficient and reflect new form factors. System solution proposals offer proven integration, comprehensive features, and robust protection while reducing time-to-market. Last but not least, an excellent price-performance ratio is key, as are new features supporting emerging smart appliance designs.
Products
Infineon's comprehensive semiconductor portfolio allows to meet all the latest performance and efficiency demands. Motor inverterization, for example, improves the noise, vibration, and lifetime of the system while also enabling massive energy savings. Easy to integrate, Infineon components for room air conditioning systems deliver the reliability and energy efficiency you need to stand out from the competition with smaller or thinner form factors, more compact packaging, and higher power densities. Choose from our extensive range of:
PSoC® 6 bridges the gap between expensive, power-hungry application processors and low‑performance microcontrollers (MCUs). The ultra‑low‑power PSoC® 6 MCU features an Arm® Cortex®‑M4 for high‑performance tasks, and an Arm® Cortex®‑M0+ for low-power tasks, and with security built-in, your IoT system is protected.
Cypress' AIROC™ Wi-Fi & Combos combos integrate IEEE 802.11a/b/g/n/ac WLAN and Bluetooth® in a single-chip solution to enable small-form-factor IoT designs. Combo solutions are available for both 1x1 SISO with up to 433 Mbps PHY data rates and 2x2 MIMO with up to 867 Mbps PHY data rates. These solutions can be coupled with external MCUs from popular vendors or Linux on application processors to implement a complete Wi-Fi + Bluetooth® system.
Smart and efficient indoor units must be compact and quiet, while easily connecting to the home automation network for easy interfacing, remote control, and condition monitoring. Infineon's CIPOS™ IPM products for indoor fans, in combination with iMOTION™ controllers or IPMs for dedicated motor control, and PSoC® 6 / XMC™ microcontrollers for motor and system control, WICED® connectivity products and XENSIV™ sensors enable highly compact and reliable systems with a rich user interface.
Outdoor units need to be robust and efficient, with the flexibility to adjust the operation to the cooling needs. Infineon's CIPOS™ IPM products for compressor and fan drive, in combination with iMOTION™ products for dedicated motor control and PSoC® 6 / XMC™ microcontrollers for motor and system control and XENSIV™ sensors enable highly compact, robust and reliable systems that consume less power.
The OPTIGA™ Trust product family offers a full range of turnkey security solutions: OPTIGA™ Trust B is designed to help system and device manufacturers safeguard the authenticity, integrity and safety of their original products. The OPTIGA™ Trust M is a high-end security solution optimized for connected devices providing a unique device identity. It enables extremely flexible, high-performance, secured access to any major cloud provider.
Predictive maintenance enables a data-driven approach to predict and prevent device failures based on pattern recognition and intelligent software models. To collect the necessary data and enable monitoring the condition of devices in a building, smart XENSIV™ sensors help to record the most crucial parameters of a device's status.
The benefits of condition monitoring and predictive maintenance come into play when sensors, microcontrollers, and hardware security are combined, e.g. for HVAC units. HVAC units are a decisive part of a building's critical infrastructure. In HVAC units, fans, motors, and compressors are most susceptible to fail. Sensors measuring various parameters and data points such as airflow, current consumption, sound, and vibration help to understand whether the unit operates smoothly or failures are likely to occur soon.
Choose Infineon and expect complete connectivity, rich user interface, high efficiency, low vibration, acoustic noise compressor, and fan control. Our solutions boast an integrated configurable PFC control for added flexibility and programmability. They also decrease system cost by integrating PFC and inverter IPM. For high-efficiency room air conditioning designs, discover our CIPOS™ Nano outdoor fan and iMOTION™, controllers.
Highlights
Whitepaper: The rise of the smart kitchen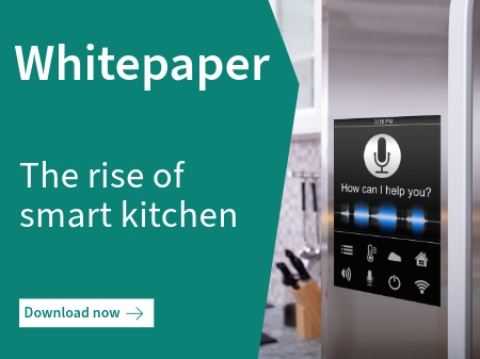 This whitepaper charts the rapid rise of the smart kitchen and looks at how advances in electronic solutions have resulted in a new generation of quieter and more energy-efficient appliances driven by intuitive sensor-based operation.
Podcast4Engineers: Home Appliances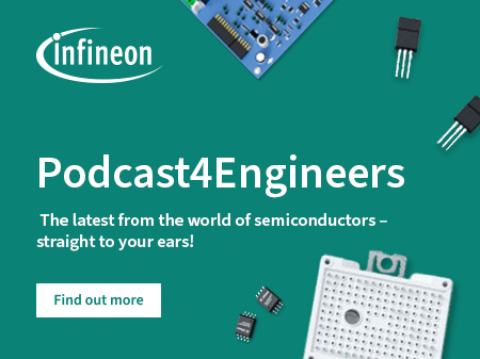 Smartification and electrification aren't just limited to our smartphones and computers anymore; these trends are steadily making their way into our home appliances and the market is booming. But what technologies are driving home appliance innovation and how do semiconductors play a role?
Listen to our latest podcasts to learn more about home appliances and how Infineon technology is powering the smart home of tomorrow.
Webinar: System solutions for the smart home appliance era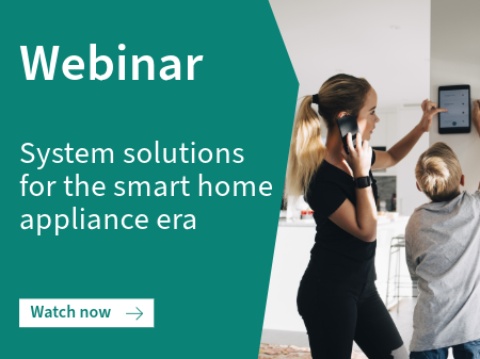 Modern home appliances are increasingly smart and connected, providing a seamless, remote user experience. Users control operation and receive live data from appliances, whether it's the contents of the refrigerator or information on the status of laundry. In turn, manufacturers can remotely analyze the device and suggest predictive maintenance to avoid costly repairs. This webinar will show you how Infineon's smartest power designs can help you achieve the highest efficiencies, smallest form factors and significantly improve your appliances' carbon footprint to make them smart, connected, and secured.
Training
Infineon continuously updates its vast portfolio of power products for home appliances. In this training, you will be introduced to the latest product additions for gate drivers, IGBTs, HV MOSFETs, and IPMs!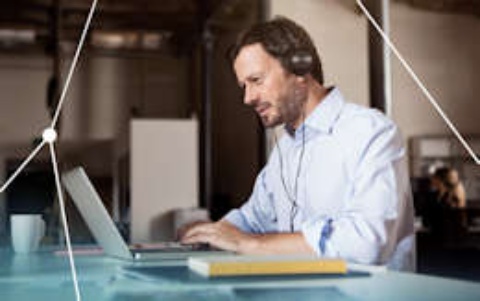 In this training, you will get to know more about the system trends and the components that Infineon offers as solutions for your home appliances.