Welcome to Infineon Toolbox
Thank you for using Infineon Toolbox which is now available online and offline to get started easier and finish your project faster
New! Toolbox online: search for all Infineon online & offline tools. Open or install them by one click.
New! Evaluation board registration: quickly register your boards and kits by name or QR code and get access to highly valuable hardware & software configuration files (e.g., PCB ALTIUM layout files, Gerber formats, DAVE™ software code)
New! My Space Projects: find all your registered evaluation boards here and share documents and projects with your team
Receive update notifications and updates in place
Please follow these steps to install the Toolbox offline launcher
Step 2: Install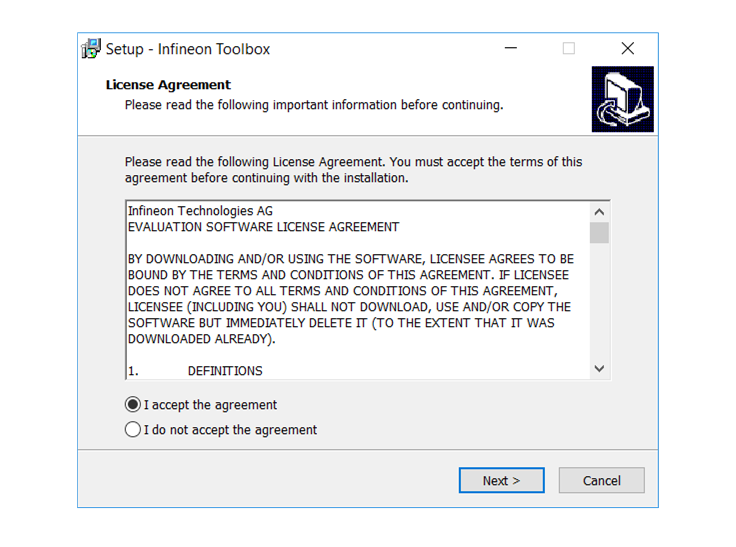 Step 3: Launch
Step 4a: Install tool by name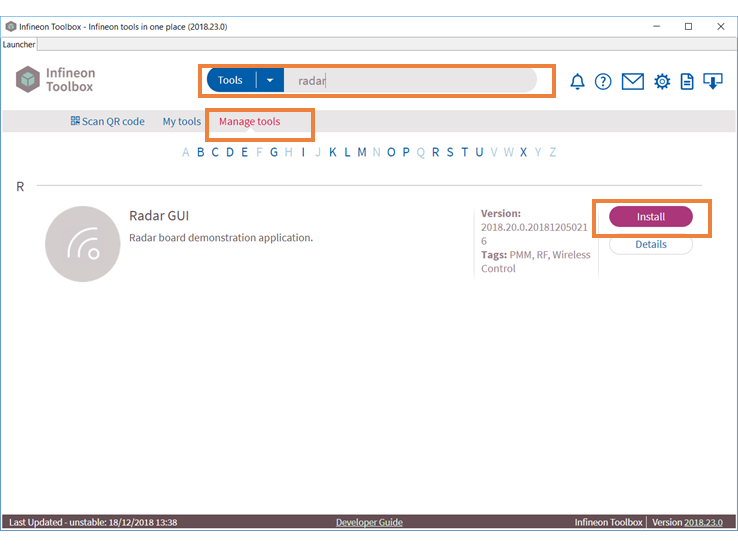 Step 4b: Install by QR code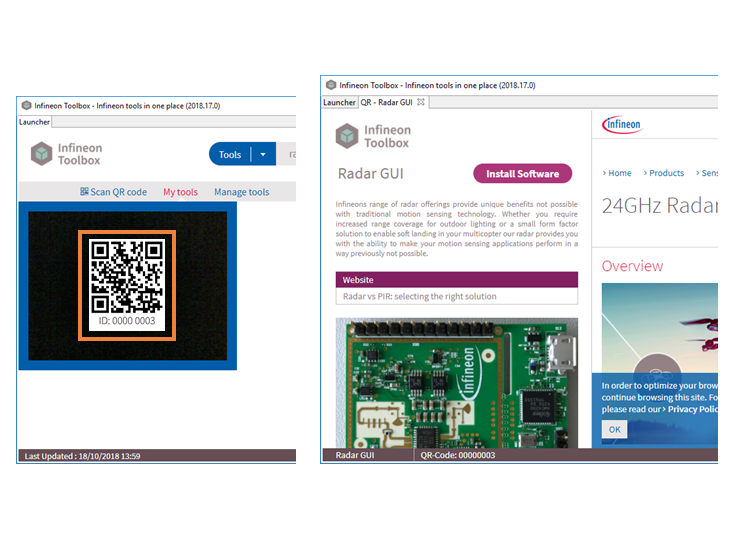 Step 5: Start tool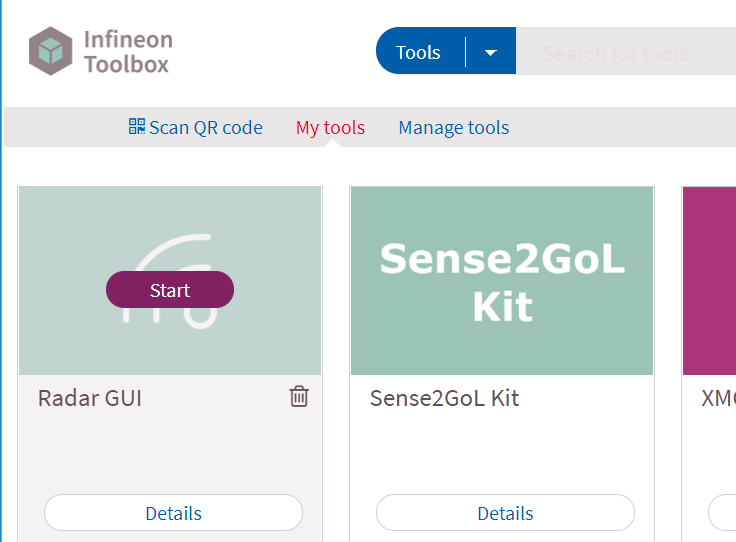 System Requirements
Infineon Toolbox is compatible with Windows 7 or later.
A recent multi-core processor, 2 GB of RAM and at least 200 MB of disk space are recommend. Installation and usage of tools will require additional disk space and RAM.
An Internet connection allowing HTTPS connections is required to install and update tools.