Overview
Standardized and certified TPM 2.0 security solution for industrial & demanding applications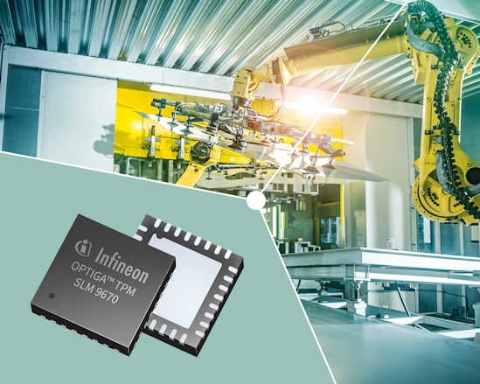 The OPTIGA™ TPM SLM 9670 is a member of the OPTIGA™ TPM family. It addresses the requirements of industrial and other demanding applications where an extended temperature range, an extended lifetime and industrial-grade quality are key.
Pushing beyond the qualifications processes performed for standard TPMs, the OPTIGA™ TPM SLM 9670 is qualified according to the industrial JEDEC JESD47 standard to enable the requisite performance under demanding environmental conditions.
OPTIGA™ TPM SLM 9670 offers high levels of flexibility to address innovative use cases of Smart Factories and Industry 4.0 that call for robust security:
Strong digital device ID and device authentication
Secured communication for data confidentiality and IP protection
Integrity protection of devices and software incl. software updates
The answer to smart factories`security challenges: OPTIGA™ TPM SLM 9670
Diagrams
Functional blocks of a TPM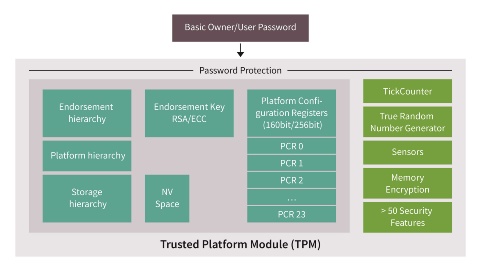 The TPM supports key and lifecycle management with its unique endorsement key and key hierarchies. The non-volatile memory can be used to securely store sensitive data like certificates. It is based on tamper-resistant hardware with more than 50 security features including sensors and memory encryption capabilities for hardened protection of secrets. The TPM also features a secure tick counter for a trusted time source.
Block diagram of a TPM secured microcontroller
Partners
Ecosystem and ISPN partner support of OPTIGA™ TPM