Overview
Achieve top scalability, flexibility and cost efficiency
LED strips require a constant voltage input. Commonly used in for channel letters or accent lighting, each LED string or channel needs a linear LED driver IC for up to 250 mA LED current whereas for most applications the current level is below 60 mA. Applications using linear LED driver ICs need a low voltage overhead of the IC so as many LEDs as possible can be stacked in series. This increases efficiency and reduces thermal overload on the LED board –features the market demands.
Products
System overview for LED strips and multichannel LED applications
Infineon's products for LED strips and signage
To design the best possible LED strip, look no further than our portfolio of high-quality, cost-efficient components. For LED driver ICs, at Infineon, we offer the linear regulator family BCR. The BCR series contain the smallest and most affordable products for linear LED driver ICs.
Explore our products for more details on how you can maximize LED strips and Signage designs with Infineon.
Highlights
LED lighting portfolio overview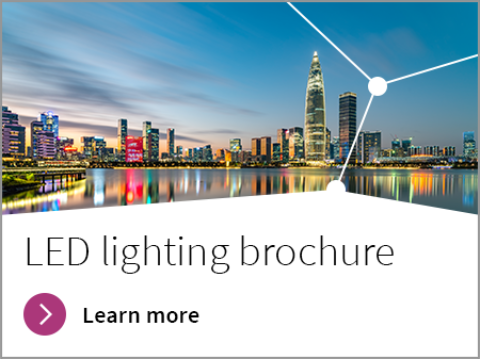 Here at Infineon Technologies, we are passionate about developing these exciting solutions for LED lighting design challenges.
This brochure covers our latest recommended products and schematics for LED drivers, LED strips and signage, and radar sensors for smart lighting.
Download now our Infineon LED lighting brochure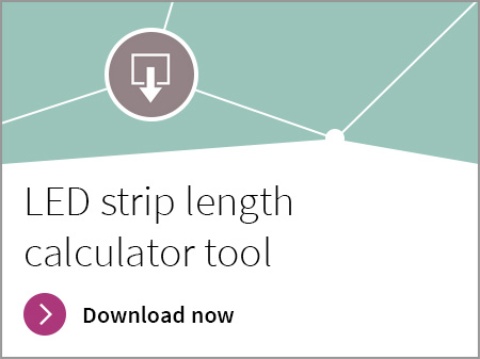 The LED strip length calculation tool can make calculating the maximum number of segments and maximal length very easy.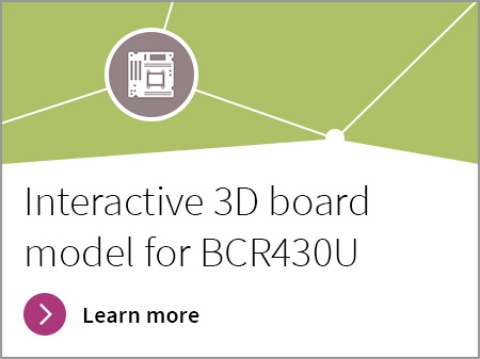 Long term reliability and longevity of LEDs are key. BCR430U is the best choice when you need to drive low-power LED strings and strips supplied by a DC voltage source and at the same time requesting more flexibility in voltage headroom.