Jochen Hanebeck
Chief Executive Officer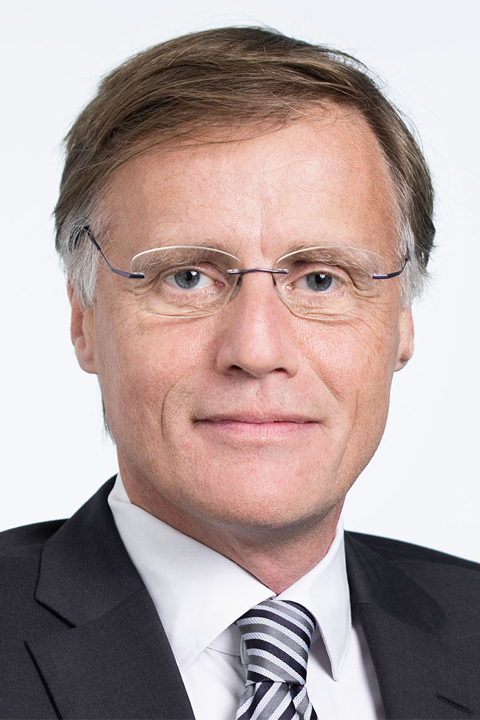 Jochen Hanebeck has been a member of the Management Board of Infineon Technologies AG since 2016. He has been CEO since 1 April 2022 (mandated until 31 March 2027).
Jochen Hanebeck was born in 1968 in Dortmund. He received a degree in electrical engineering from RWTH Aachen University.
He has been with Infineon since 1994 (Siemens AG until 1999).
Positions within the company
| | |
| --- | --- |
| 2022 | Chief Executive Officer, responsible for Divisions; Group Strategy; Mergers & Acquisitions; Organization and Strategy enablement/ implementation of Region Americas; Communications & Public Policy; Human Resources (Labor Director); Legal & Patents; Research & Development (CTO) |
| 2016 | Member of the Management Board and Chief Operations Officer, responsible for Operations, including Manufacturing, Logistics, Quality, Customs and Procurement |
| 2008 | Division President Automotive |
| 2007 | Head of the Microcontrollers Business Unit within the Automotive, Industrial and Multimarket Group |
| 2004 | Head of Operations within the Automotive, Industrial and Multimarket Group |
| 2003 | Head of the Infineon Center of Excellence |
| 2001 | Head of Operations within the Chip Card & Security Division |
| 1999 | Assistant to the Chief Operating Officer |
| 1997 | Head of DRAM Technology Development at Siemens Microelectronics Center (SIMEC) in Dresden |
| 1994 | Development Engineer in DRAM development (Siemens in a joint venture with IBM and Toshiba) in East Fishkill, USA |
Membership of Supervisory Boards and governing bodies of domestic and foreign companies
Member of the Supervisory Board
Infineon Technologies Austria AG, Villach, Austria (Chairman) (group mandate, not listed)