High voltage auxiliary applications for construction, commercial, and agricultural vehicles
Overview
With electrification as a positive option for commercial, construction, and agricultural vehicles (CAV), the technologies required span all electrical and electronic disciplines including motors and drives, power and computing as well as sensing and communications. Semiconductor solutions for auxiliary drive applications for machines such as balers, saws, mowers, rotating brushes and harvesters play a particularly important role here.

Together with safety and robustness they must be compact, reliable, cost- and energy-efficient to stay competitive today. In addition to that, design engineers are looking for reduced time-to-market and total cost of ownership.

Infineon is your one-stop-shop with a comprehensive portfolio of power electronics, drivers and controls. With the system expertise of our engineers, we will ensure the success of your auxiliary applications designs for CAVs.
Products
System diagram: Auxiliary applications for commercial, construction and agricultural vehicles
System benefits
Power-product portfolio including both power module and discrete solutions
Gate drivers featuring galvanic isolation
Highly efficient 3-phase motor operation thanks to very low conduction losses, even at high switching frequencies
Broad 32-bit microcontroller solutions dedicated to (H)EV applications
Simulation
IPOSIM (High Power Modules & Disk Devices)
Discrete IGBT Motor Drive Simulator
Discrete IGBT Simulator
XENSIV™ - Magnetic Sensors Simulation Tools
Parametric Product Finders
IGBT_Discretes / IGBT Modules
Mosfets
Gate Drivers
Smart Switches
Voltage Regulators
Mirocontrollers AURIX™ XMC™ Embedded Power
Transceivers
Highlights
Webinar: Power Semiconductor Solutions for Propulsion and Auxiliaries in Trucks, Delivery Vehicles and Buses
With proven expertise and a comprehensive portfolio of robust, high-quality control and power semiconductor solutions, Infineon helps you engineer successful and reliable designs for commercial, construction and agricultural vehicles.
Podcast4Engineers: Electric commercial, construction and agricultural vehicles (eCAV)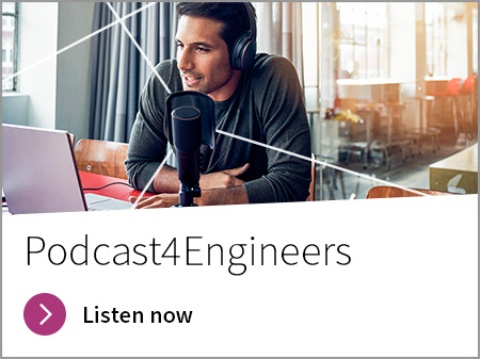 E-mobility is not only a hot topic but also a broad one. Our experts paint the picture of electromobility in our podcast series, ranging from toy-sized hoverboards to oversized mining trucks and many vehicle applications in between. Learn how Infineon is helping to make the world of transportation easier, safer and greener.
Episode #1
Episode #2