Overview
Please choose a subcategory
High-power solutions for fast EV charging

Along with the ever-growing number of electric vehicles on the market and pressure from governments to reduce vehicle emissions to zero latest by 2050, there is a strong need for more efficient charging solutions. As various consumer studies show, the acceptance of electromobility very much depends on the availability and duration of the charging process, high-power DC charging stations are the answer to these market requirements. Already today, a typical EV can charge about 80% of its battery capacity in less than 10 minutes. This is comparable to refueling a conventional car with internal combustion engine.
As the market leader in power electronics, Infineon helps you to bring energy-efficient DC fast charging designs to life. Benefit from one of the most comprehensive, ready-to-implement one-stop product and design portfolios on the market that covers the entire product range from power conversion, microcontrollers, security, auxiliary power supply, and communication.
Dive into the different types of EV chargers and find all information for your design
Advanced solutions from control to sensing to next level security and connectivity
For DC EV charging designs up to 150 kW, Infineon's discrete products offer the best price/performance ratio. These include our 600 V CoolMOS™ SJ MOSFET P7 and CFD7 families, 650 V IGBT TRENCHSTOP™ 5 and 1200 V CoolSiC™ MOSFET. Our CoolMOS™ and CoolSiC™ MOSFETs matchless advantages include high frequency operation, high power density and reduced switching losses, allowing you to reach high levels of efficiency in any battery charging system. Our portfolio of high voltage switches is complimented by 650 V and 1200 V CoolSiC™ Schottky diodes. Since every switch needs a driver, and every driver needs to be controlled, we also offer the matching EiceDRIVER™ gate driver as well as XMC™ and AURIX™ microcontrollers for EV charging designs. Infineon's AIROC™ Wi-Fi & combos portfolio integrates Wi-Fi and Bluetooth® in a single-chip solution. OPTIGA™ products complete the portfolio and ensure data protection and security. Chargers in the power range above 50 kW are typically built with IGBTs CoolSiC™ MOSFETs and diode power modules, e.g. CoolSiC™ Easy Modules, IGBT EconoPACK™ and the IGBT EconoDUAL™ family. Charger piles with a capacity of more than 100kW are usually built in a modular approach with stacked sub-units. Already today, these sub-units have reached a capacity of 20-50 kW each and will go beyond this in future designs.
Promoting a global standard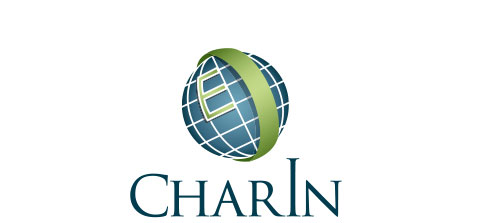 Infineon is part of the international Charging Interface Initiative e.V. (CharIN). CharIN's goal is to develop, establish and promote a global charging system standard for all kinds of battery-powered electric vehicles.
Highlights
Podcast4Engineers: Fast EV charging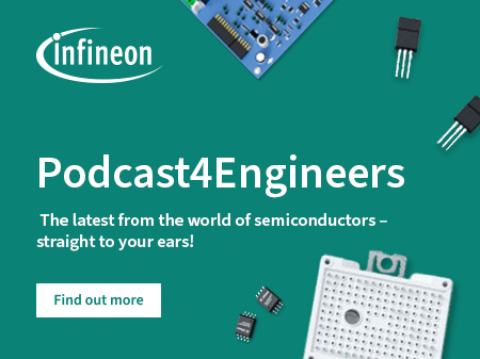 Today, a DC charger with 150 kW can put a 200 km charge on an EV in around just 15 minutes. As fast charging and battery technologies continue to evolve and improve in the near future, experts anticipate the charging time to drop even further. Listen to our Podcast4Engineers episodes as our Infineon experts discuss the latest trends and challenges in EV charging and how our one-stop product and design portfolio can help design energy-efficient DC EV chargers today.