Infineon Augsburg: Technology & Innovation in Bavaria
Why Infineon Augsburg?
At Infineon in Augsburg, you shape the future. There are several good reasons to join our team - here are the five most important:
Cutting edge technology from Augsburg: In the field of security, Infineon is amongst the global market leaders. The necessary software for these products is developed in Augsburg. Why we are successful? We focus on agile methods: thus, we are not only top in technology, but also in methodology!
High-tech and tradition: At Infineon Augsburg, we work on cutting-edge technology and solutions. Already 25 years ago, telephone cards were the starting point for security chips. Today, hundreds of million Infineon chips secure your privacy in mobile phones, credit cards, ID cards and computers. And we also take on new challenges: such applications for Internet-of-things or Industry 4.0. We are always one step ahead!
Local and international: A multicultural team on-site and many contacts in Germany and overseas make your work day exciting. This gives you the opportunity to grow further - personal and professional.
Manageable and right in the middle: Infineon Augsburg is a Munich branch office. Through its' location and role within the corporate group, Augsburg is like a small company in a big enterprise - and nevertheless close to the headquarters. The ideal surrounding for your personal development!
Life in Augsburg: Augsburg has been rated one of the top locations to live several times. Compared to Munich, Augsburg has more options for accodomation, as well as lower cost of living. And with the car or train, the mountains are still not far away!
What we offer you in Augsburg
Career Opportunities at Augsburg
For us, it is important that students combine theoretical and practical know-how. We offer internships, temporary student employments, as well as thesis support. The universities in Augsburg are in close proximity to our office.
Are you student or graduate in the field of information technology or any other technical study? Then we look forward to your application. Current job ads you can find on our job search. Or you can apply unsolicited: http://bit.ly/InfineonAugsburg.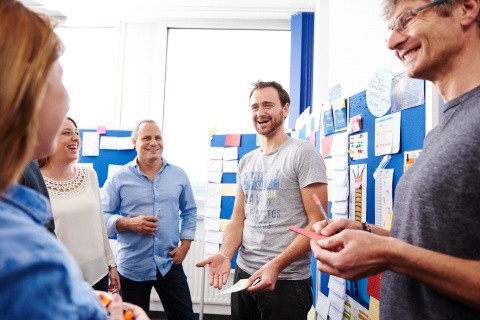 As young professional or expert, working in a technical field, you have great opportunities for your entry at Infineon in Augsburg. We are ie. looking for Software-Developer, Concept Engineers or Field Application Engineers with direct contact to our customers. We focus on agile development practices, such as SCRUM or KANBAN.
If you have experience in this area, we would love to meet you. Here you can find open positions.