Students, Graduates & Pupils
Students
If you are still in college, you may want to do an internship with us or join a working student program. You could also choose a specific topic for your Bachelor's or Master's thesis with findings that may be relevant to us.
Graduates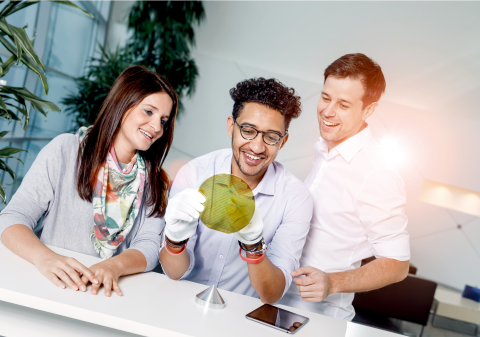 You've already finished your studies? There are several options to join us. Maybe you'd like to do further research? You could be interested in one of our PhD programs. Want to see the world? Check out our trainee program. You definitely know what you want to do? Just apply directly.
PhD Program I Apply for our PhD Program
International Graduate Program I Apply for our IGP Program

You want to start your career right away? Check out our Job Profiles or directly apply for an open job.
High school students
It's never too early to think about the future. High school students who want to know what we do should consider an internship. Once you've finished school, you have the option to enroll in a dual study program. Or, if you're more hands-on, you should think about one of our apprenticeships. For more information follow the links below.
Apprenticeships I Apply for our apprenticeships
Dual studies I Apply for our dual studies
Information for parents and teacher