As the various target groups differ with regard to the application process, select the appropriate section below.
How can I prepare for an interview?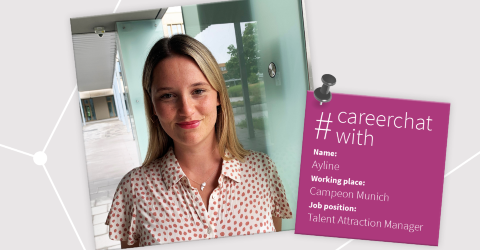 An internship or a job as a working student can be a great start on the path to a permanent position. You have the chance to get to know the company, build up a network and find out if the company is the right place for you. I speak from personal experience. In the final stages of my master's, I did a six-month internship with Infineon's Talent Marketing team. During that time I worked on a lot of different tasks, which gave me a broad overview of the topics the team deals with. I liked everything so much – the range of Infineon's products, the working style, the tasks and company culture – that I decided to accept a position as Talent Attraction Manager (TAM) as soon as the internship was over. In my position as a TAM, I look after various positions for all divisions, from job advertisements all the way to offering a position. My tip for you: Get as much practical experience as possible! And why not with a company like Infineon that develops world-changing technologies and contributes to making life easier, safer and greener?
My career has changed through multiple portfolios from quality management to organisational excellence, HR business partnering, people development, and now talent network. Many of these portfolios were unrelated but I always reminded myself to do my best in any opportunity that has been entrusted to me. A psychology background has helped me understand behaviours and motivations are driven by one's internal beliefs. That 'internal compass' together with engaging people and reading literature on new topics has helped me remain resilient through changes and challenges.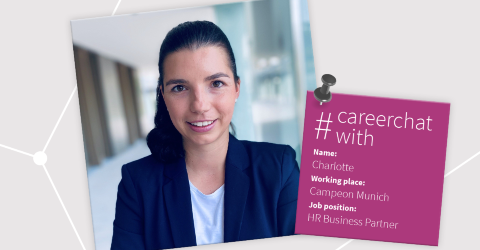 Be flexible – be bold – be innovative: Thinking of a career tip that I could give to students the following quote is directly linked to my experiences at Infineon: "It always seems impossible until it's done." Working in a future-oriented company like Infineon gives everybody the possibility to shape their environment and their career through innovative ideas. But being innovative often means that you have to be bold at the same time. New ideas need room for first trials and sometimes also come with failure. But that is a part of the game and learning out of these failures and being motivated to do better every time is the real game-changer. Tackling the global megatrends through our different technologies we are challenged to be flexible, innovative and bold every day. So always think of ways to bring your vision becoming reality and join a working environment that is open for your ideas.