概要
Industry's broadest Universal Serial Bus portfolio: a comprehensive solution for all USB needs
Infineon has been making USB universal since 1996. Universal Serial Bus (USB) is the most common connectivity solution for PCs and consumer devices today. Plug and play, easy to use and simple to implement, USB continues to gain traction in new applications and market segments.
Infineon is the market leader in USB, surpassing 1 billion units shipped in 2008. With a complete portfolio of USB solutions, Infineon continues to innovate on emerging USB technologies. Infineon also provides the industry's most comprehensive turnkey solution, including software, reference designs and driver suites. This provides a one-stop shop for all USB needs and enables customers to get to market faster, gaining a competitive advantage.
ハイライト
SuperSpeed USB for industrial automation - From 5 Gbps to 20 Gbps for high-speed imaging and video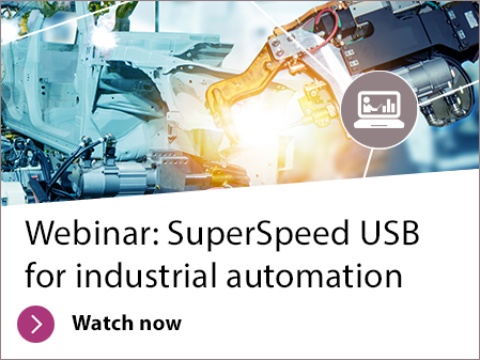 Industrial automation is growing and it is the future in manufacturing, in order to be able to embrace industry 4.0 we need machine vision that could provide better vision-guided robotics, automated production lines, and more precise quality control and inspection. Infineon´s EZ-USB™ portfolio includes a wide range of solutions for machine vision.