Automotive in-vehicle infotainment (IVI) system
Overview
Enhance user experience, conform to the trend of domain controller and centralized system architecture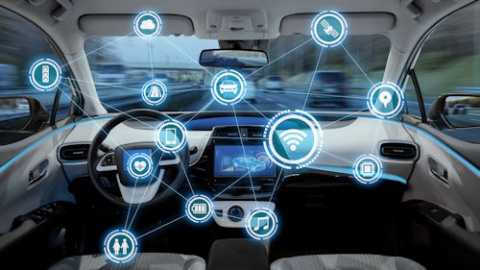 Instrument Cluster, Head Unit, and Cockpit Domain Controller are the central-control and user-interface systems that manage and deliver driving information and entertainment to the driver and passengers – all through audio and video interfaces, control elements such as touch screen displays, button panels, voice commands, and more. Telematics plays an important role in autonomous driving and service-over-air updates for vehicle safety and security.
Now and for the foreseeable future, in-car electronic performance is a major decision of driver when purchasing a new car. Vehicles have evolved from hardware-driven machines to software-driven electronic devices. Through this trend, the importance of electronics and software is increasing. System complexity has become a major challenge for automotive electronics designers; engineers must continue to add new connectivity solutions, new comfort applications, and advanced driver assistance systems. The differentiation will focus more on the user-interface and experience elements powered by advanced electronic devices and application software.
Intuitive Human-Machine Interface (HMI) sensing, seamless wireless connection, secured data access, reliable high-performance computing and storage are all key technologies provided by Infineon that can significantly enhance the in-vehicle customer experience. Together with the leading and full-spectrum portfolio of all power technologies, Infineon's products will provide reliable and highly efficient solutions for your automotive infotainment applications. Infineon also provides easy-to-use software that fully complies with the trend of software-defined vehicles (SDV) and centralized system architectures.
Browse our solutions for Head Unit, Instrument Cluster, USB charging and Telematics; you will find a block diagram containing recommended products, reference designs, and support resources to meet your technical requirements and project deadlines.