Automotive LED front lighting system
Overview
Key differentiating factor for car-makers - safety, reliability, energy efficiency and emotional identification
LED Front Lighting is a key differentiating factor for car-makers and an important part of safety, reliability, energy efficiency, and user experience for emotional identification. Infineon offers dedicated solutions for LED control, supply, and communication:
Reference designs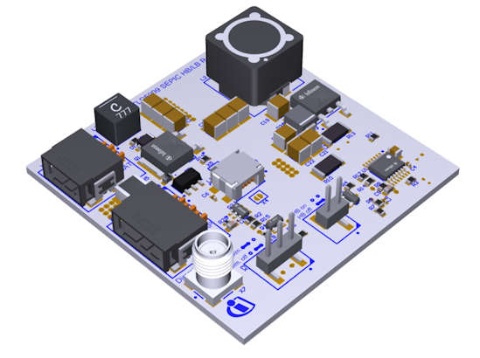 This Infineon reference design guide describes a detailed implementation of an automotive front light high beam/low beam combination using the flexible multi-topology DC-DC controller TLD5099EP of the LITIX™ Power family in current-controlled buck-boost SEPIC configuration.
Find the full documentation in our reference design guide, check the interactive graphic, and discover more insights into the recommended products and design files on the board page.