General purpose motor drive - variating frequency and voltage
Overview
Control motor's speed by variating the frequency and voltage of the motor signal in the power range from several hundred watt to megawatt
By varying the frequency and voltage of the motor signal, general-purpose drives enable the speed of a motor to be controlled. General-purpose drives are used in applications such as pumps and fans, process automation, or cranes in the power range from a few hundred watts to the megawatt range.
Our product offering combines excellent performance and reliability, offers a competitive price/performance ratio, and ensures the safety of your motor system. We offer you a broad portfolio of efficient semiconductors optimized for the motor inverter. Rely on our intelligent power modules (IPMs) and discretes for intelligent designs in the low power range. For medium power drives, our modules EasyPIM™ and EconoPIM™ are the perfect complements. For the high-performance range, EconoDUAL™ and PrimePACK™ are the solutions of choice. Combined with the innovative .XT interconnection technology, PrimePACK™ modules can help designers overcome the over-evaluation dilemma by extending lifetimes by increasing thermal and power cycle capabilities.
Products
Highlights of our portfolio include our TRENCHSTOP™ IGBT7 modules, which are specifically designed to meet the requirements of drive applications. Ideal for general purpose drive (GPD) applications, TRENCHSTOP™ IGBT7 modules improve power density, controllability, and overload capability in a variety of proven packages to save cost and time. For high-speed drives and inverter integration, our CoolSiC™ MOSFETs are an attractive solution because they reduce switching and conduction losses, especially under partial load conditions.
In addition to our power semiconductors, we also offer gate driver ICs for all silicon and silicon carbide (SiC) devices. Our broad EiceDRIVER™ portfolio scales from basic to advanced functionality. The EiceDRIVER™ X3 Enhanced isolated gate driver portfolio now includes the X3 Analog 1ED34xx family and the X3 Digital 1ED38xx family with DESAT, Miller Clamp, soft-off, and I2C configurability. To complete this offering and get your design ready for Industry 4.0, we support the growing connectivity needs with XMC™, AURIX™, and the OPTIGA™ Trust solutions for the highest security standards. These devices can be combined with sensors from our XENSIV™ family to bring more sensory intelligence to your design and enable innovative features like predictive maintenance. Our range of external memory solutions enables advanced calculations for predictive maintenance.
Simulation
The online power simulation program for loss and thermal calculation of Infineon power modules and disk devices.
A three-phase motor drive inverter system is implemented to simulate the power loss and junction temperature of each device at the given static load conditions.
A three-phase motor drive inverter system is implemented to simulate the power loss and junction temperature of each device inside IPM at the given static load conditions.
Highlights
Webinar: CoolSiC™ - the perfect solution for servo drives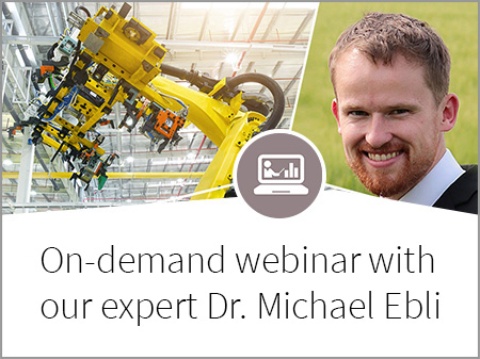 Silicon Carbide MOSFETs are a perfect match for servo drives? That's right! This special #webinar reveals why compares performance levels of IGBTs versus SiC MOSFETs and explains the benefits of using Infineon's.XT interconnection technology.
Application presentation: we drive efficiency in drives - our expertise for your optimal drive systems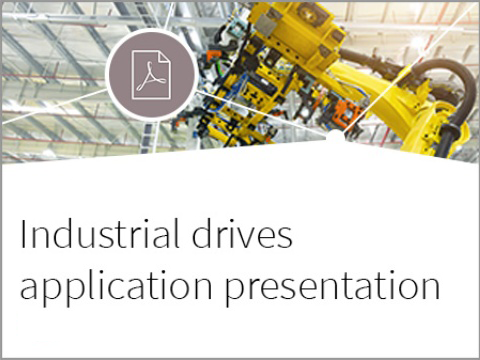 This detailed presentation will give an overview of the extensive product portfolio for industrial drive applications. The advantages of IGBT 7 technology, as well as Silicon Carbide solutions, are also presented. Everything in one document, including further links.
Whitepaper: the changing face of industrial drives – Infineon's expertise for your optimal drive systems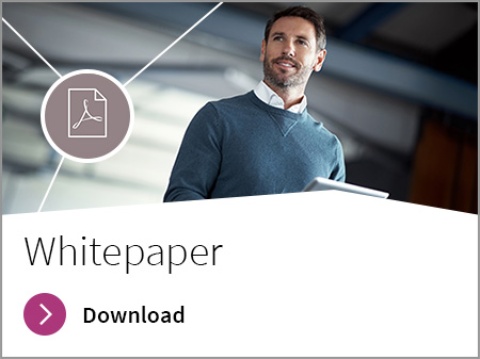 The days of overrating a motor for an industrial application and absorbing the increased energy costs, simply to fulfill the desired application lifetime, are over. This whitepaper reviews some of the technologies now available that can bring higher efficiency to low-voltage and robotics.