Overview
Please choose a subcategory
A low-voltage drive covers a voltage range from 100 to 690 Volt and power from several watts to megawatts. The drive system is connected to the grid and generates a 3-phase voltage which is variable in amplitude and frequency. This enables control of the electrical motor in torque and speed. Our broad portfolio of semiconductor modules enables you to design low-voltage drives that help to increase process productivity as well as energy efficiency, and furthermore reduce maintenance costs.
The optimal semiconductor for your industrial drive is the new TRENCHSTOP™ modules with IGBT7 technology. We offer them in Easy and EconoDUAL™ packages. For highly integrated drives CoolSiC™ MOSFETs are the best solution. By using the silicon MOSFET technology the switching and conduction losses are minimized. This enables passive cooling. For demanding environments, such as in the steel industry, our advanced H2S protection offers a reliable solution to protect the semiconductors from corrosive gases.
For a perfect control of the power semiconductor, we offer a wide variance of gate driver ICs, such as the EiceDRIVER™ portfolio. For optimal process control, we offer microcontroller solutions based on our XMC™. We also offer memory solutions based on our NOR Flash and persistent RAM memories. A secure connection to an existing network is provided by our OPTIGA™ Trust solutions.
To select the right solutions for your applications, we offer specific overviews and exemplary block diagrams with product links on the following pages. Learn more about:
Simulation
The online power simulation program for loss and thermal calculation of Infineon power modules and disk devices.
A three-phase motor drive inverter system is implemented to simulate the power loss and junction temperature of each device at the given static load conditions.
A three-phase motor drive inverter system is implemented to simulate the power loss and junction temperature of each device inside IPM at the given static load conditions.
Highlights
Whitepaper: CoolSiC™ – The perfect solution for servo drives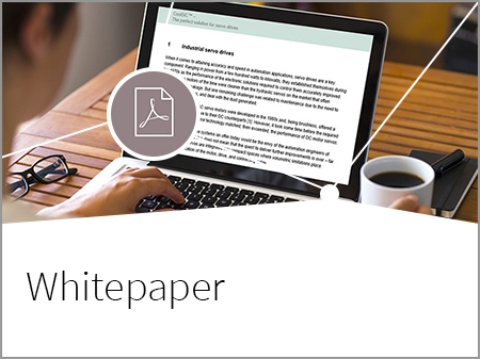 Learn how CoolSiC™ MOSFETs allow you to integrate the inverter into the motor, made possible by lower switching and conduction losses. Combined with advanced industrial microcontrollers, this delivers a compact servo solution that is self-cooling and requires no more cabling than a power connection and digital connectivity.
Webinar: CoolSiC™ - the perfect solution for servo drives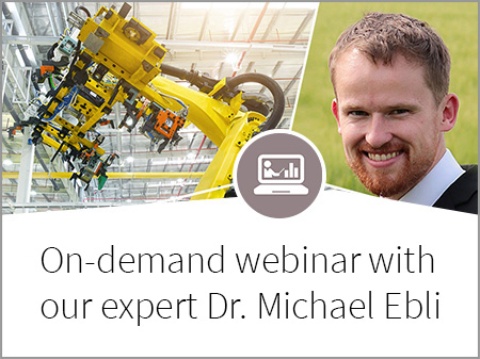 Silicon Carbide MOSFETs are a perfect match for servo drives? That's right! This special #webinar reveals why compares performance levels of IGBTs versus SiC MOSFETs and explains the benefits of using Infineon's.XT interconnection technology.
Application presentation: we drive efficiency in drives - our expertise for your optimal drive systems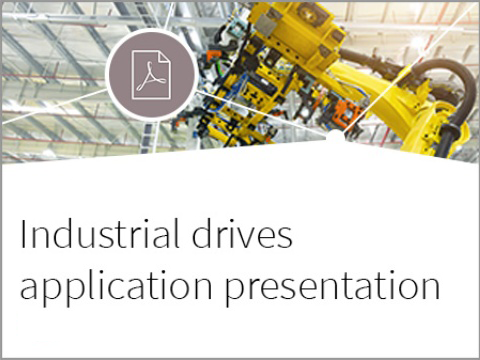 This detailed presentation will give an overview of the extensive product portfolio for industrial drive applications. The advantages of IGBT 7 technology, as well as Silicon Carbide solutions, are also presented. Everything in one document, including further links.