Mixer - variable speed DC and SRM motors
Overview
Countertop appliances with unique capabilities
Faster or more powerful motors, more speeds to choose from, and additional smart functions are beneficial for the product di­fferentiation thus meeting consumers' appetites for a new device by equipping it with unique capabilities.
All challenges common to blenders, mixers, and food processors are easily overcome by partnering with Infineon. We offer a wide-ranging product portfolio featuring 650 V TRENCHSTOP™ IGBT6, RC-Drives, and RC-Drives Fast IGBTs for variable speed DC and switched reluctance motors. Complementing the switches are our 1, 2, and 6 channel driver ICs and microcontrollers – such as EiceDRIVER™ 2EDL and XMC1300 or iMotion™ controllers, respectively – covering most of the key components of the motor subsystem.
Products
Countertop appliance – mixing
Highlights of our offering include:
PSoC® 6 bridges the gap between expensive, power-hungry application processors and low‑performance microcontrollers (MCUs). The ultra‑low‑power PSoC® 6 MCU features an Arm® Cortex®‑M4 for high‑performance tasks and an Arm® Cortex®‑M0+ for low-power tasks, and with security built-in, your IoT system is protected.
AIROC™ Wi-Fi & Combos integrate IEEE 802.11a/b/g/n/ac WLAN and Bluetooth® in a single-chip solution to enable small-form-factor IoT designs. Combo solutions are available for both 1x1 SISO with up to 433 Mbps PHY data rates and 2x2 MIMO with up to 867 Mbps PHY data rates. These solutions can be coupled with external MCUs from popular vendors or Linux on applications processors to implement a complete Wi-Fi + Bluetooth® system.
Infineon's CIPOS™ IPM products for drum drives and pumps, in combination with iMOTION™ products for dedicated motor control, and PSoC® 6 / XMC™ microcontrollers for motor and system control, WICED® connectivity products and XENSIV™ sensors enable highly compact, robust, and reliable systems that consume less power and offer a rich user interface.
Responding to a growing focus on embedded systems amongst attackers, Infineon offers OPTIGA™ Trust hardware security solutions based on a high-end security controller optimized for connected devices. It provides extremely flexible, high-performance, secured access to any major cloud provider.
Highlights
Whitepaper: The rise of the smart kitchen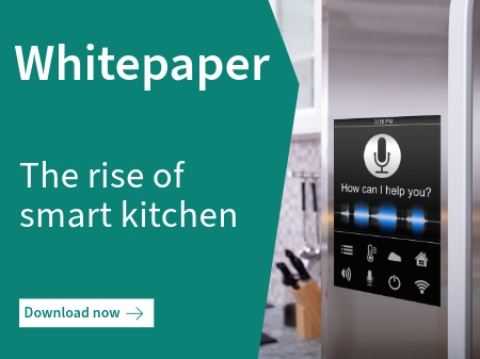 This whitepaper charts the rapid rise of the smart kitchen and looks at how advances in electronic solutions have resulted in a new generation of quieter and more energy-efficient appliances driven by intuitive sensor-based operation.
Webinar: System solutions for the smart home appliance Era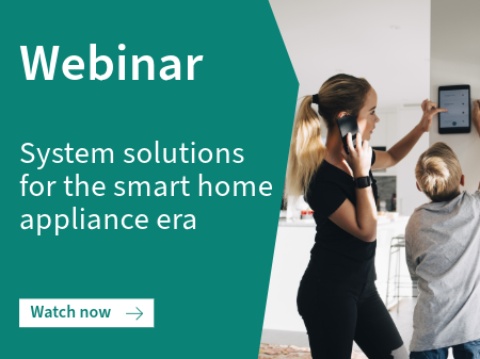 Modern home appliances are increasingly smart and connected, providing a seamless, remote user experience. Users control operation and receive live data from appliances, whether it's the contents of the refrigerator or information on the status of laundry. In turn, manufacturers can remotely analyze the device and suggest predictive maintenance to avoid costly repairs. This webinar will show you how Infineon's smartest power designs can help you achieve the highest efficiencies, smallest form factors and significantly improve your appliances' carbon footprint to make them smart, connected, and secured.
Whitepaper: Power device choices in the new small home appliance market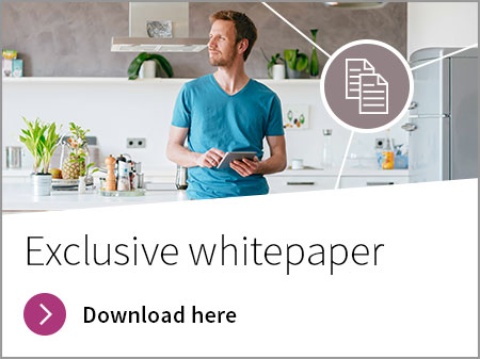 Dive deeper and discover more about the changing landscape of SHA market and enablement of electronic solutions in this free white paper.