Overview
The evolution of light vehicle electrification

As a leader in power semiconductors, Infineon strives to provide the most efficient, reliable, and smart solutions in the market. Keeping up with the latest market trends worldwide, Infineon prepares for the ramp-up of the following, including but not limited to, types of light electric vehicles.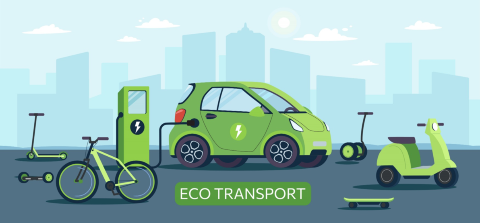 Micromobility - electric bicycle, electric kick-scooter
Electric powered 2/3 wheelers (ePTW) - e-moped, e-scooter, e-rickshaw, e-motorcycle
MicroEV - Electric Microcars, low-speed electric vehicles, neighborhood EV (NEV), electric quadricycle
Other electric transporters (e.g. e-forklift, e-golf cart) with less than 200V batteries
Contrasting to automotive requirements, these applications (though also on-road) require different sets of safety and qualification standards which place more responsibility on the operator rather than the vehicle itself to mitigate the risk. Many of Infineon's non-automotive and automotive offerings are created targeting these applications.
Different from the traditional vehicles with internal combustion engines, these types of vehicles are powered by batteries with bus voltage ranging from 28V to 168V. The commonality among the electric light vehicles is motor drives/inverters, battery management systems, battery chargers/stations, and the increasingly popular smart features and electronics made possible due to their larger size batteries.
Boards

Infineon's low voltage drives scalable power demoboard provides a modular platform for rapid prototyping forklifts and light electric vehicles (LEVs).
Tools & Software
DAVE™ - professional development platform for XMC™ microcontrollers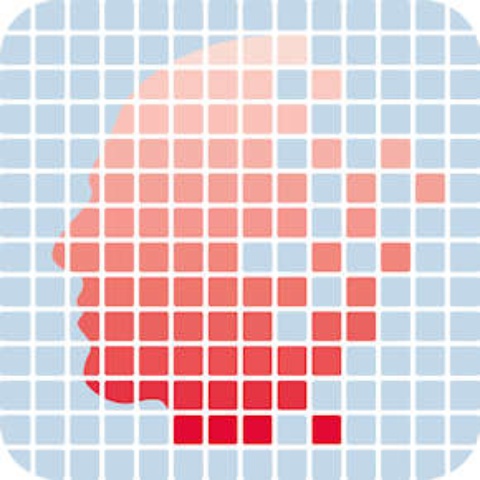 DAVE™ and complementary tools supporting the entire development process from evaluation-to-production (E2P). Experience DAVE™ IDE, XMC™ Lib (Low Level Driver), DAVE™ APPs and examples and reuse in one of the major ARM® compiler/IDEs such as Altium, Atollic, ARM/KEIL, IAR Systems, Rowley.
Training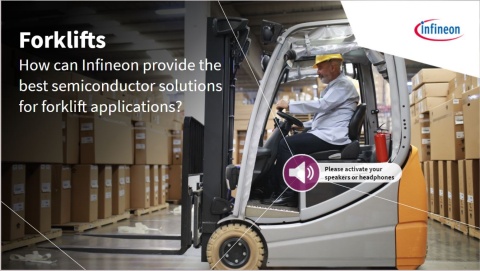 In this training you will:
Learn about the main reasons for the forklift market growth and the main forklift applications and requirements
Discover why Infineon is your one-stop-shop semiconductor supplier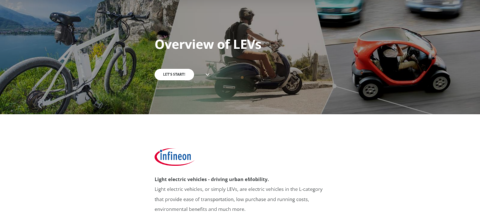 Key takeaways:
What LEVs are and how they are categorized
Know about Infineon's complete system offering for LEVs
Why to choose Infineon for your LEV system
Webinar
Learn how the application affects the choice of the MOSFET for motor drives, robotics, power supply, chargers, uninterrupted power supply (UPS), how to overcome some design challenges, and success stories.
Download related documents:
Webinar Slides