Overview
Optimize AC to DC conversion efficiency with integrated power stages and PWM-PFC controllers
Infineon's latest generation of CoolSET™ AC-DC integrated power stages in fixed frequency and quasi-resonant switching schemes offers increased robustness and outstanding performance. These AC-DC solutions are enabled by the integration of the latest 700V and 800V CoolMOS™ P7 superjunction MOSFET family in both DIP-7 and DSO-12 packages.
Furthermore, Infineon offers a wider range of solutions serving all kinds of AC-DC adapters/chargers.
Training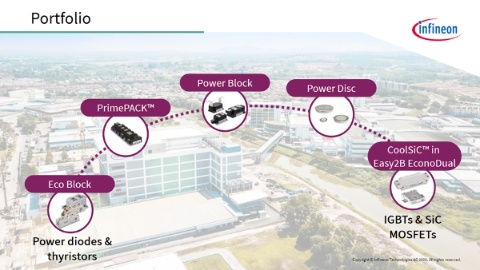 Do you want to know the various topologies you can find in this power conversion stage and their top level working principle? Get to know the basic concepts of passive and two-level active rectification methods.