Body control modules - BCM Units in Automotive
Overview
Scalable and flexible product families
The classical BCM combines all 5 core functionalities of an Electronic Control Unit:
Supply of the module with Infineon Supply IC's out of the OPTIREG™-Linear, OPTIREG™-Switcher, and OPTIREG™-SBC (System Basis Chip with Integrated low-drop voltage regulator or DCDC) families.
Actuation of the vehicle function loads with Power ICs of the PROFET™, Power PROFET™, SPOC™, SPIDER, HITFET™, LITIX™, NovalithIC™, Multi MOSFET Driver, and MOSFET Families.
Sensing with pressure sensors of the XENSIV Family (and monitoring in the BCM) or integrated into the Power ICs. For car access, Infineon offers Transceiver and Receiver in Remote Keyless Entry (RKE) and Passive Keyless Entry (PKE).
Control of the whole Vehicle Body with Traveo II and AURIX™ Families of microcontroller
Communication with other car functions via the vehicle bus system by LIN or CAN Transceiver Families or integrated with Supply into the System Basis Chip Family.
The number of body functions has increased, but also their variants of these functions required for different vehicle trim levels. For example; one module may support seat movement to bidirectionally lift, slide, recline and adjust lumbar and headrests, as well as heating and cooling but this module, may only include some of these for a low-end vehicle. This creates a need for flexibility and scalability of product families to create a BCM platform that can accommodate easy variants and changes throughout the design to years after SOP.
Infineon's Power Switch families PROFET™, SPOC™, and SPIDER have the most scalable portfolio of protected switches in the market to enable this flexibility in hardware and software.
Training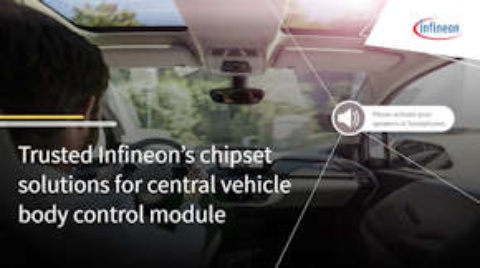 In this training, you will:
Understand what a body control module is and what solutions Infineon offers for standard and high-end body control modules
Discover why relays and fuses are being replaced with smart switches and identify Infineon's alternative devices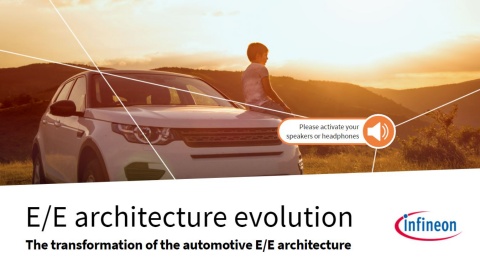 Description:
Explain how the major automotive trends are shaping the evolution of electrical and electronic or E/E architectures in cars
Identify the trending E/E architecture concepts and their impact on networking technologies and recognize the solutions that Infineon provides to support current and future E/E architectures
In this training, you will:
The automotive industry is in constant motion.
Every day, new technologies are developed and introduced in modern vehicles.
The need for safety, security and new functionnalities is ever increasing and previously established automotive Electric and Electronic architectures fail to uphold new needs in terms of data throughput, latency and data processing.