University collaboration
In the coming years, Europe's future will be determined to a large extent by further developments, especially in the field of microelectronics. The EU sees this as a key lever for actively shaping global challenges and strengthening Europe as an economic and scientific hub.
These efforts find expression in IPCEI microelectronics, which unites Infineon Austria and over 30 other European companies. In close cooperation with university research institutes, solutions are to be developed to achieve the targets of the Green Deal and thus mitigate the consequences of climate change.
To achieve these goals, Infineon Austria is expanding and intensifying its cooperation with universities across Europe, primarily in the STEM fields. For this reason, Infineon Austria is planning a series of workshops and conferences to explore areas of cooperation and implement concrete projects. Together with Europe's research institutions, we want to develop the solutions that will determine our lives in the years to come. We call this our Mission Future and we look forward to you joining us on this mission.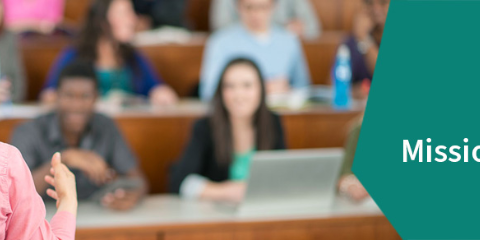 The next step for our Mission Future - academic cooperation with University of Zagreb
Infineon Technologies Austria and the Faculty of Electrical Engineering and Computer Science (FER) of the University of Zagreb launched a 6-year academic cooperation in powerelectronics. The focus is on R&D of microelectronic solutions that reduce energy consumption and drive decarbonization as well as on #education for these research fields. Prof. Željko Jakopović (FER) has been appointed to lead the cooperation, which is part of Infineon Austria's #IPCEI spillover activities.
A large number of FER students attended the presentation of the cooperation on November 3rd 2022 held by Sabine Herlitschka (CEO Infineon Austria), Oliver Heinrich (CFO Infineon Austria), Hrvoje Bujanović (State Secretary of the Republic of Croatia), Vice Rector Prof. Tomislav Josip Mlinarić, Dean Vedran Bilas, Prof. Željko Jakopović (all three University of Zagreb), and Josef Markus Wuketich (Austrian Ambassador to Croatia) at the University of Zagreb.
This work is funded by the Austrian Federal Ministry of Climate Action, Environment, Energy, Mobility, Innovation and Technology and the Austrian Federal Ministry of Digital and Economic Affairs, and implemented by Austria Wirschaftsservice (aws) and the Austrian Research Promotion Agency (FFG) in the frame of the Important Project of Common European Interest (IPCEI) on Microelectronics. The IPCEI on Microelectronics is also funded by Public Authorities from Germany, France, Italy and U.K.