Industry collaboration
In IPCEI Microelectronics, Infineon Austria is advancing microelectronics innovation by carrying out research and development in power technologies. The initiative is focused on markets in which Europe holds a strategic and leading position, such as automotive, energy, transportation and industrial equipment. One common denominator of these market is that their competitiveness largely depends on the advances made in power electronics.
The power electronics innovations provided by Infineon Austria in IPCEI Microelectronics are significantly contributing to reducing energy demand, tackling the climate change and reaching Europe's Green Deal Goals (e.g. becoming the first climate-neutral continent by 2050).
To materialize the research efforts made in IPCEI Microelectronics, Infineon Austria is intensifying its collaborations with businesses, including SMEs and startups, along the electronics value chain from across Europe. To this end, a series of workshops and conferences is planned to share the latest innovations deriving from IPCEI Microelectronics, exchange know-how and pave the way for new collaborations.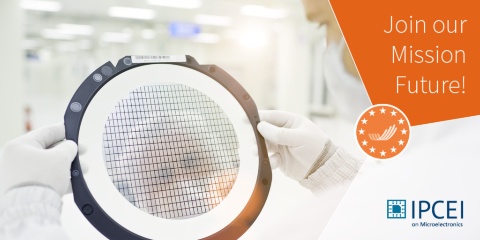 Collaboration partners
Within the IPCEI ME network, Infineon Austria Technologies is intensifying and expanding its previous efforts in cooperation with the european high-tech industry. By working in close partnership with other companies constituting the IPECI ME network, we aim to add value and strengthen the industry within the European Union in the context of microelectronics.

The focus is both on concrete results in the context of the (bilateral) projects and on improving future cooperation. For this purpose, the close and active exchange of experience between the players is vital, leading us to share our mutual expertise with each other in order to know even more precisely the future market requirements and to be able to respond more quickly to customer needs.
This work is funded by the Austrian Federal Ministry of Climate Action, Environment, Energy, Mobility, Innovation and Technology and the Austrian Federal Ministry of Digital and Economic Affairs, and implemented by Austria Wirschaftsservice (aws) and the Austrian Research Promotion Agency (FFG) in the frame of the Important Project of Common European Interest (IPCEI) on Microelectronics. The IPCEI on Microelectronics is also funded by Public Authorities from Germany, France, Italy and U.K.