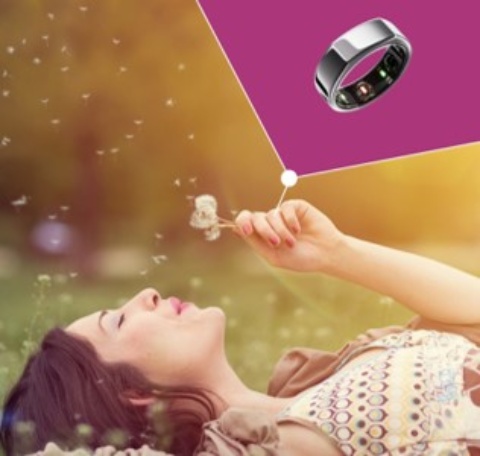 In addition to the "classic" wearables for measuring fitness values like smartwatches, sport watches or fitness tracker, more and more new, innovative formats such as rings or other jewellery, are entering the market. Smaller, more inconspicuous, more individual, they pose great challenges to manufacturers in terms of storage capacity, battery life, handling, precision, reliability, security, etc. Users expect a beautiful design with the same or even better functionality and reliable and easy handling.
Oura Ring. Smart ring for fitness, stress, sleep & health monitoring.
The Oura Ring is an innovative wearable that helps you monitor and improve health. Sleep, readiness, and activity - these scores tell you how your body feels and what your body needs, every second of every day. You'll know when you need more sleep, when you might be getting sick, when it's time to push yourself - and more - with a personalized experience on the Oura App.
The Oura Ring requires long-lasting battery life, increased processing capacity, and the use of advanced sensors, all in a stylish and comfortable form factor. This innovation is delivered through PSoC™ 6 MCUs, enabling the following features: