Core beliefs of Infineon Singapore
The core beliefs are to provide direction to leverage the unique strengths of Infineon Singapore for the brighter future of our people, organization and community.
We are culturally inclusive. A place where individuals are respected and diversity is cherished attracts global talents. Together with local talents, this makes Singapore a unique platform for Infineon to connect and address different Asian markets as well as develop talent for the region. We leverage Singapore's vibrant ecosystem to nurture innovation and develop solutions for the region. Singapore's culture of early technology adoption and strong intellectual property protection supported by government initiatives makes it a great place for Infineon to pilot new ideas and solutions for the region. We leverage Singapore's holistic connectivity. Beyond excellent trade and physical connectivity, Singapore is increasingly part of an interconnected global digital network. This allows Infineon to drive business, run operations securely, effectively and forge partnerships.
Our Development Center turns 30!
The Development Center Singapore is a key driver of semiconductor innovations within Infineon, providing our customers with a game-changing lead in their markets.
Infineon celebrated 5 decades in Singapore - Think Smart. Work Smart on 1st Dec 2020
We celebrated our 50 years in Singapore on the 1st December 2020, marking this important milestone with the theme Think Smart. Work Smart.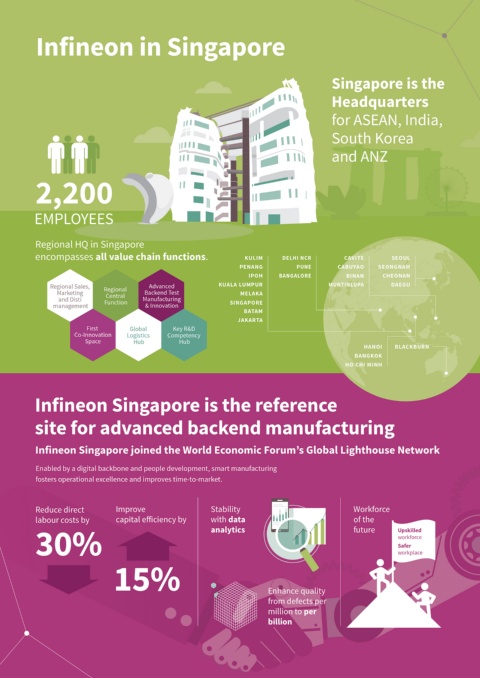 A milestone worth celebrating. Experience our journey since 1970...