Thyristor Soft Starter Modules
Überblick
Cost effective and fully integrated solution for overloads up to 5000 A
With the new Infineon® Power Start modules Infineon Technologies Bipolar offers now the most complete portfolio for soft start applications. The need for this development comes from the trend in the market towards soft starters and away from drives caused by increasing demands for cost effective solutions. Furthermore the reduction of components and complexity leads to more reliability.
Highlights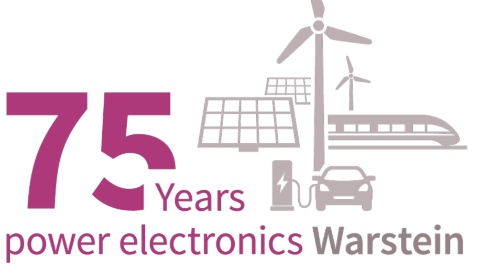 Infineon Technologies Bipolar GmbH & Co. KG
The Infineon Technologies Bipolar GmbH & Co. KG supplies the core technology for high power Thyristor / Diode Modules & Discs. These products in their various packages are being used world-wide and throughout the entire energy chain, from the generation, transmission and distribution of electrical energy, right through to its transformation into mechanical power.
Main benefit of the new design concept in comparison to existing soft starter solutions is one slim foot-print (55 mm) fitting all current classes which allows contactor compatible designs (LxWxH 134x55x100 mm).
The modules provide integrated heatsink and can be mounted without thermal grease. By using double side cooling, these modules can withstand overload currents up to 2200 A for a 21s duration of overload which gives best Power to Price Ratio.
All products from Infineon Bipolar are RoHS compliant (Restriction of the use of certain Hazardous Substances).
RoHS is a guideline which restricts the use of hazardous substances in electric and electronic devices.