Infineon Technologies – Hungary, Cegléd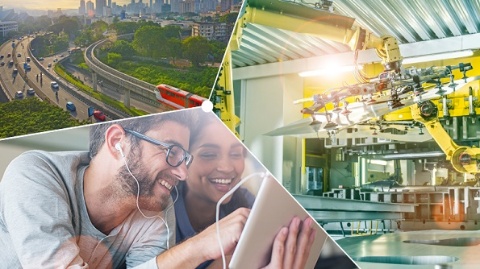 We shape the future for an easier, safer and greener world
Our society faces a number of challenges: The world's population is growing rapidly and more and more megacities are emerging. Demand for energy continues to spiral across the globe. At the same time, the rising need for climate mitigation calls for new solutions in many areas of everyday life.
At Infineon, we make the world easier, safer and greener. Barely visible, semiconductors have become an indispensable part of our daily lives. Chips from Infineon play an essential role wherever energy is generated, transmitted and used efficiently. They safeguard data communication, reduce harmful emissions produced by cars and are paving the way for driverless vehicles.
Infineon Technologies AG is a world leader in semiconductor solutions that make life easier, safer and greener. Microelectronics from Infineon is the key to a better future. In the 2018 fiscal year (ending September 30), the company reported sales of about Euro 7.599 million with some 40,100 employees worldwide. Infineon is listed on the Frankfurt Stock Exchange (ticker symbol: IFX) and in the USA on the over-the-counter market OTCQX International Premier (ticker symbol: IFNNY).