Wireless Control Receiver
Overview
Make your application wireless sub 1 GHz RF solutions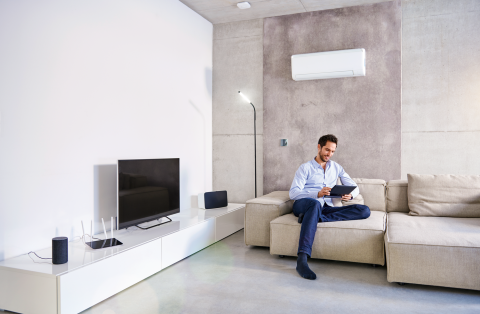 Wireless control is an indispensable part of everyday life. From garage door openers through intrusion and fire alarms to smart metering systems, wireless devices are a cost-efficient, robust and proven way to control the widest variety of applications.
Very low power consumption and single chip ASK and ASK/FSK Superheterodyne Receivers (SHR) for the sub 1 GHz frequency bands. Learn more now!
The wireless control receiver series from Infineon is made up by a group of very low power consumption single chip ASK and ASK/FSK Superheterodyne Receivers (SHR) for the sub 1 GHz frequency bands. The ICs offer a high level of integration and need only a few external components.
They combine contradictory sounding combinations of long range, low energy consumption and flexible adaptation to customer requirements. Additionally, the optimized product family offers best cost-feature ratios. From extremely low software development effort, multi-protocol handling, and a single device for multiple applications (RKE+TPMS+PKE+Remote Start), to integrated LNA to achieve high sensitivity, internal IF filter, and minimum external component count, the multi-band, multi-channel receiver series provides a reduced bill of material through highest integration.
Features of the wireless control receiver series include, highest sensitivity and low current consumption, including low system current consumption. The SmartLEWIS Rx+ devices provide fully recovered payload data to the microcontroller while the MCU stays asleep as long as unwanted RF-signals are received.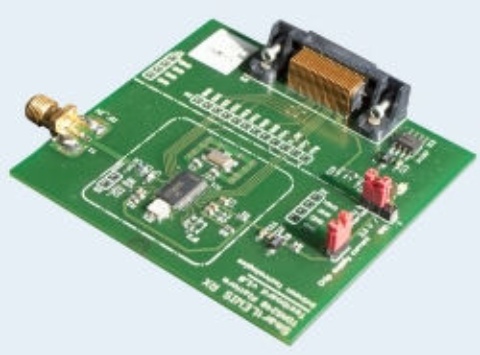 The TDA5240/35/25 evaluation kit consists of a SmartLEWIS RX+ based RF evaluation board and the optionally available SmartLEWIS System Interface Board (SIB) for easy connection to the PC. Powerful software tools with graphical user interface (GUI) enables easy configuration of the autonomous receiver and supports your wireless control application development.
Features of the TDA5240/35/25 evaluation kit are a RF Board, antenna included, as well as communication software for PC. The SmartLEWIS RX+ evaluation kit is available for 315, 434, 868 and 915 MHz.
The product family members differentiate mainly in the multi- or single channel and digital baseband functionality . For more details please check out our selection guide in the documents section, refer to page 3 - table SmartLEWIS™ Rx+ selection guide.
Applications
Remote Controls
Security- and Alarm Systems
Home Automation
Industrial Control
Low Bit Rate Communication Systems
Remote Keyless Entry (RKE)
Tire Pressure Monitoring Systems (TPMS)